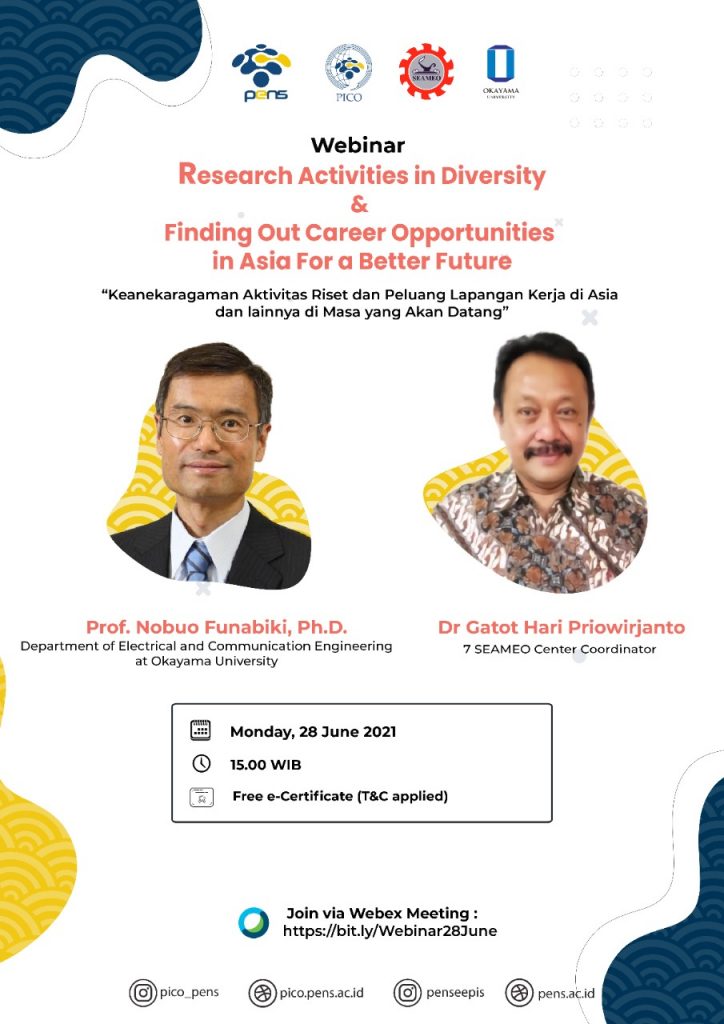 PENS International Cooperation Office successfully held the Webinar "Research Activities in Diversity & Finding Out Career Opportunities in Asia for a Better Future" with the amazing speakers, Prof. Nobuo Funabiki, Ph.D. and Dr. Gatot Hari Priowirjanto.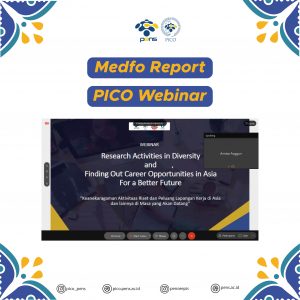 The webinar talks about the research activities and career opportunities in Asia specifically at Okayama University and SEAMEO's Countries.
This event was moderated by Mrs. Dias Agata and joined by 160 participants via WEBEX and YouTube.
We are so thankful for the excitement and enthusiasm coming from the speakers and participants.
Furthermore, thank you to the speakers who gave us the insightful talks.
See you and have a great day everyone.