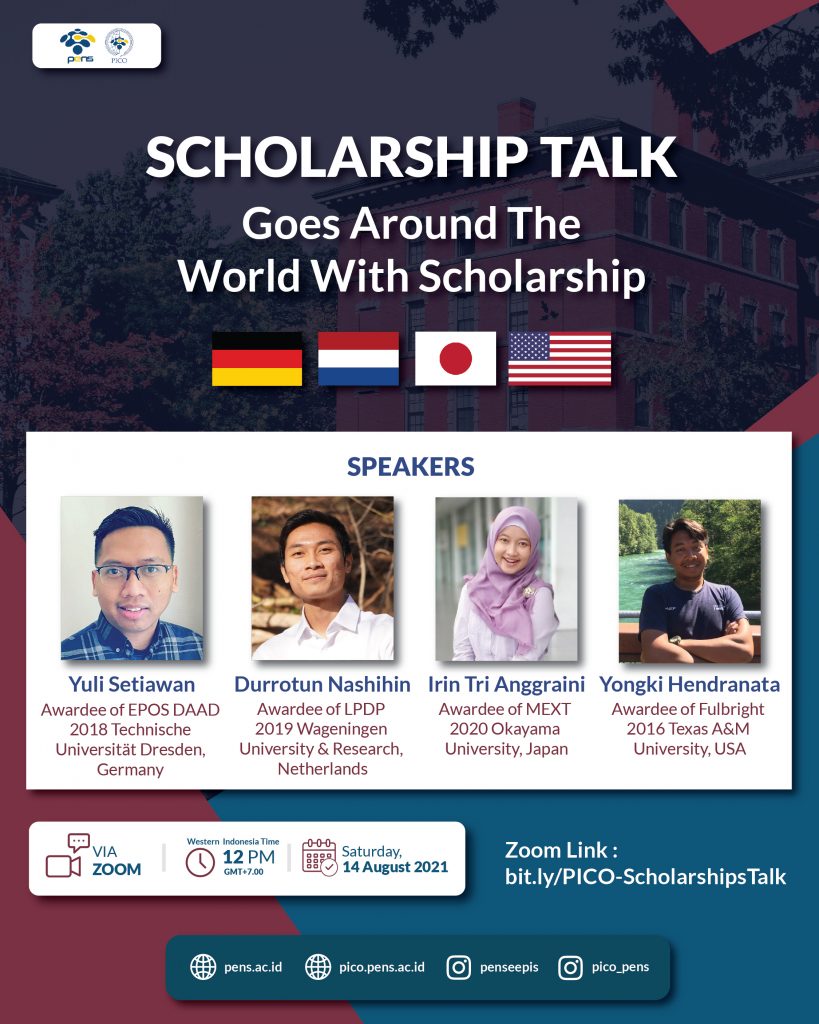 PENS International Cooperation Office successfully held the Webinar "Scholarship Talk : Goes Around The World with Scholarship" with the amazing speakers Yuli Setiawan, Durrotun Nashihin, Irin Tri Anggraini, Yongki Hendranata.
The webinar talks about speaker's experiences in how they get the scholarship and live in other countries, as well as a brief explanation about the scholarship.
This event was moderated by Lina Dwi Pratiwi (PICO Volunteer) and joined by 200 participants via Zoom Meeting and YouTube.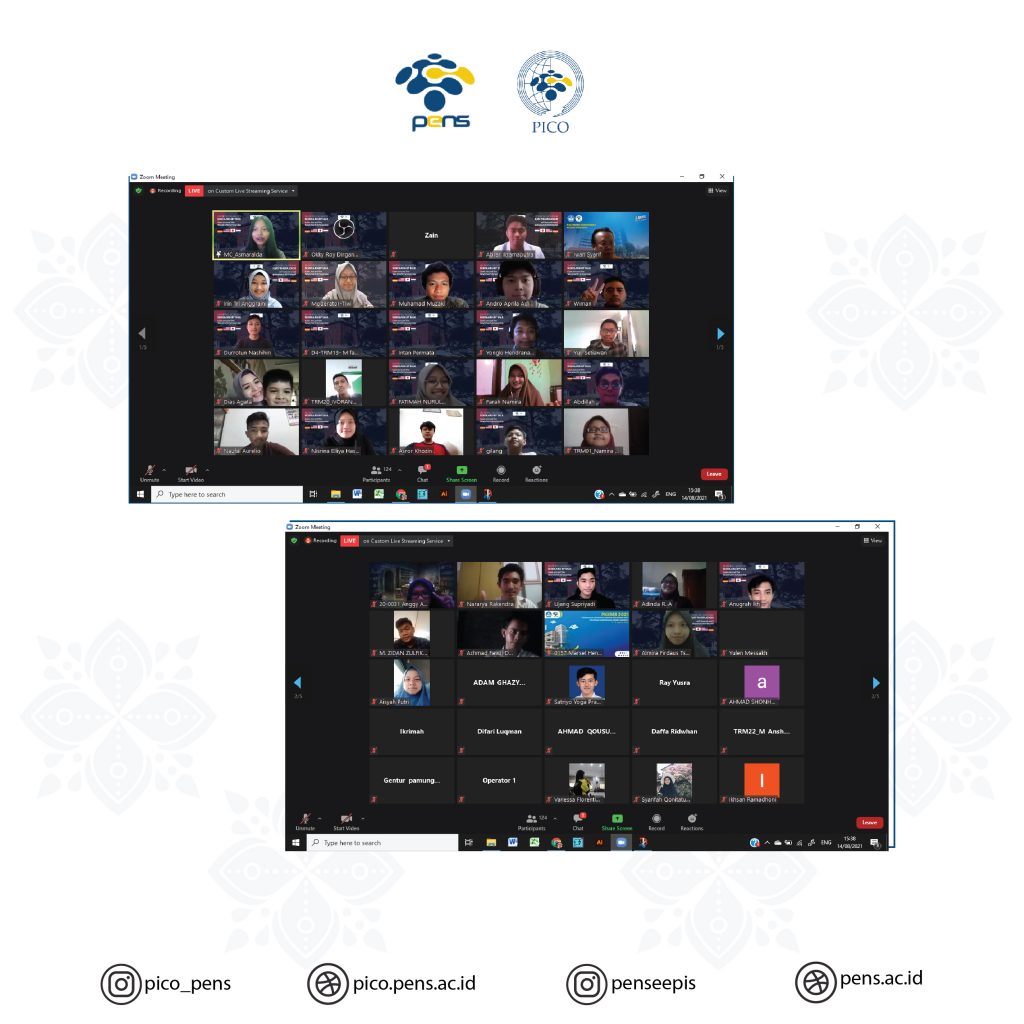 We are so thankful for the excitement and enthusiasm coming from the speakers and participants.
Furthermore, thank you for the speakers who gave us the insightful talks.
See you and have a great day!