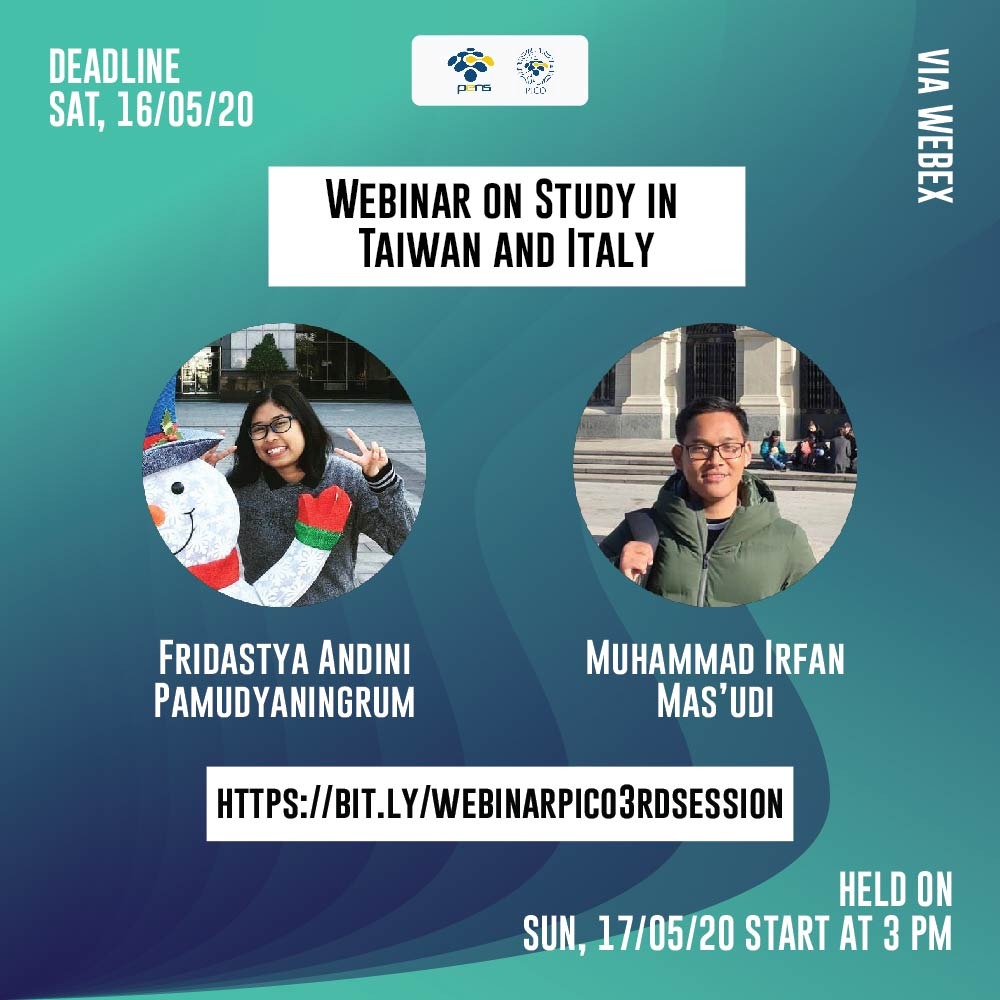 Sunday 17 May 2020
PENS International Cooperation Office successfully held the third webinar : Sharing Session "International Study Talks" with Fridastya Andini and Irfan Mas'udi.
This event was joined by 91 participants via WEBEX and moderated by Namira Rizqi Annisa (one of PICO Volunteers). Sharing Session is given by Fridastya Andini and Irfan Mas'udi.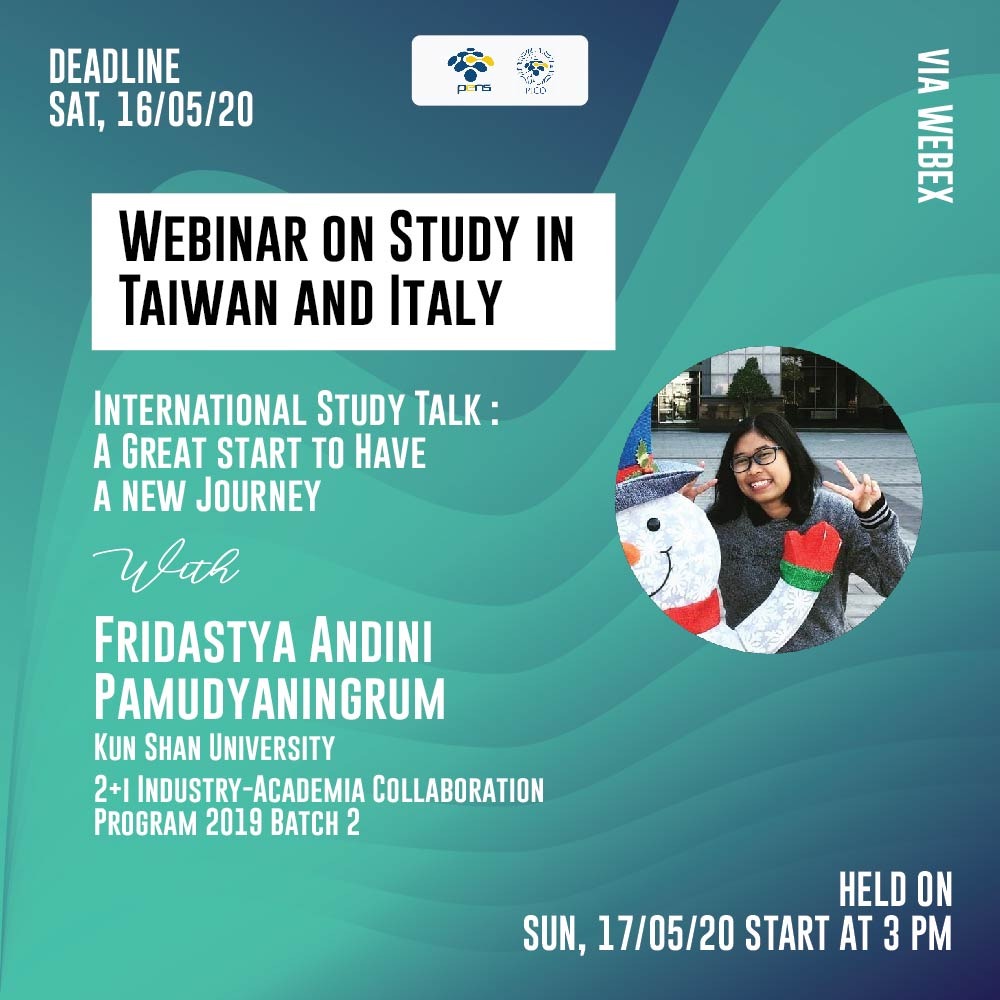 First session was given by Fridastya Andini, 2+i Industry Academia Collaboration Program Awardee at Kun Shan University (Informatics Engineering). She told us what the 2+i program is and how to get that scholarship also the timeline of that program.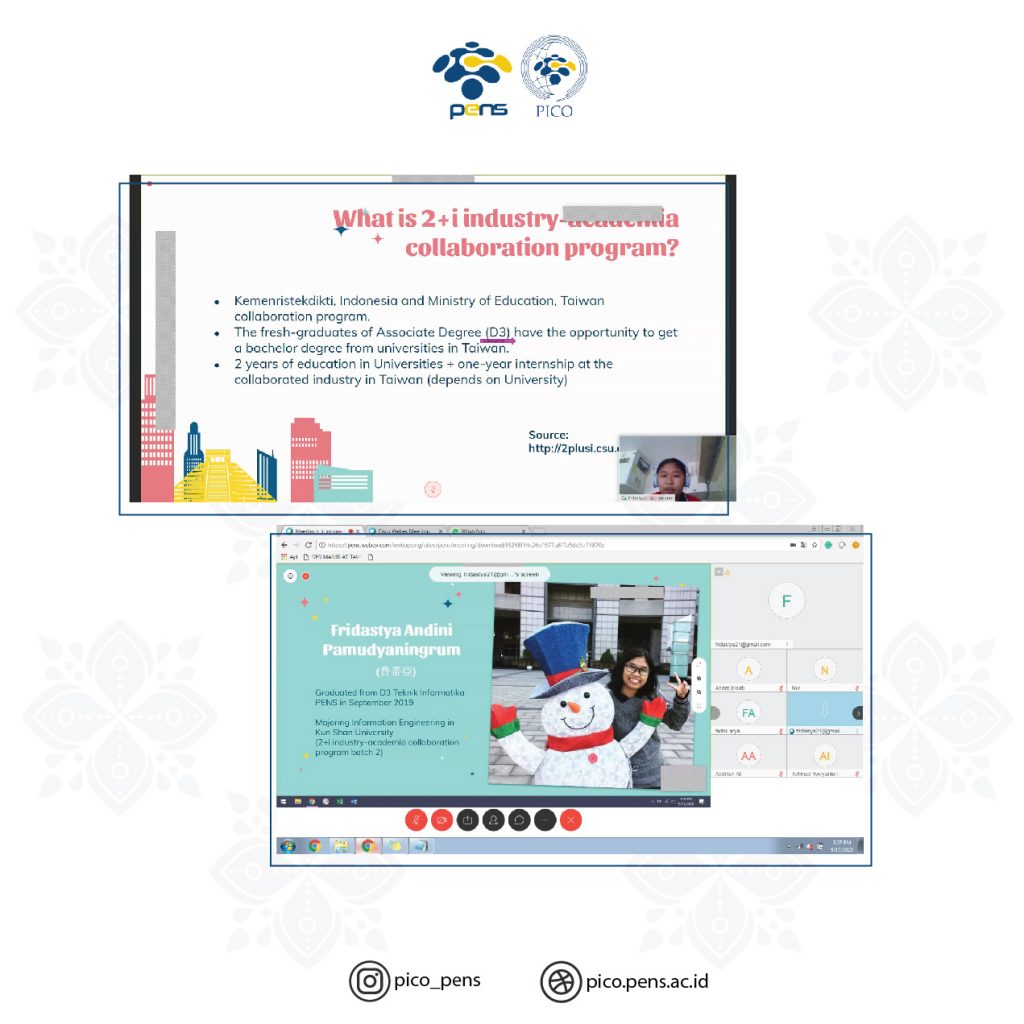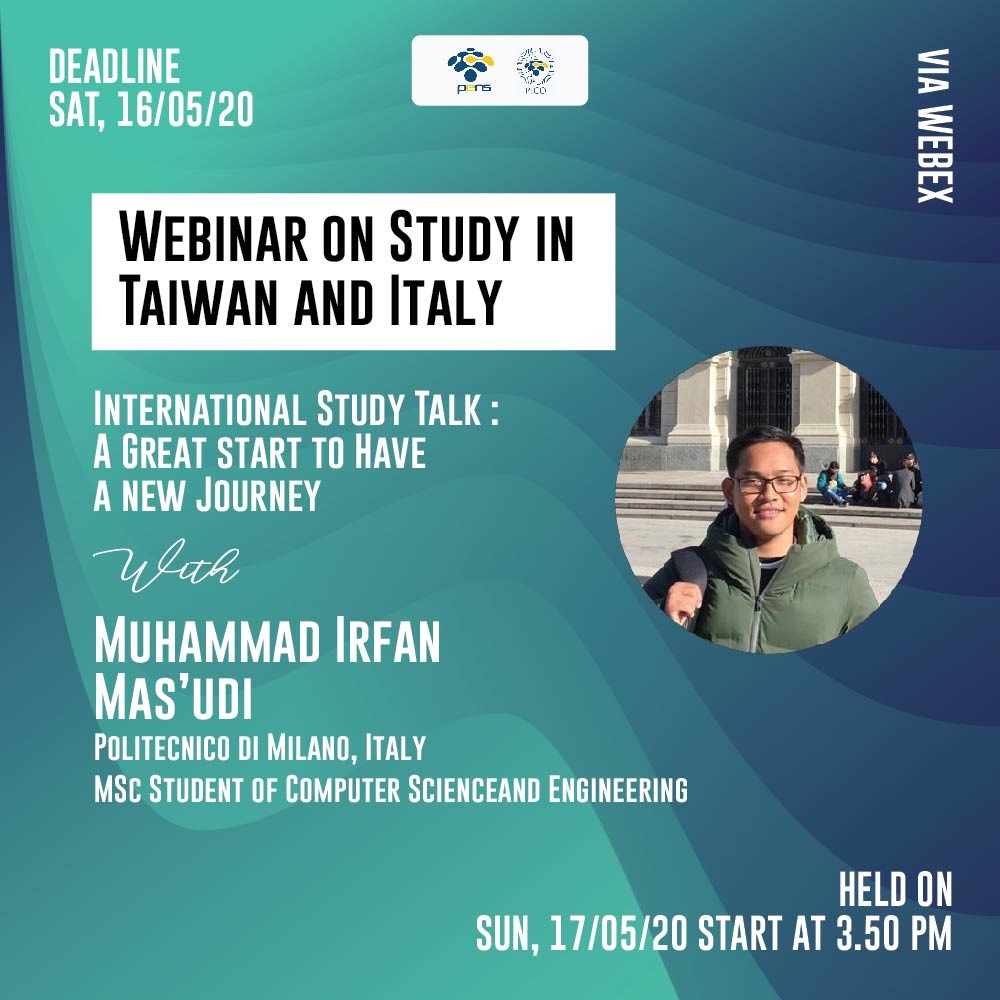 Second session was given by Irfan Mas'udi, LPDP Awardee (MSC student of computer science and engineering at Politecnico Di Milano Italy). He told how we can get LPDP to continue our study, especially in master and how important motivation letter is as one of the important documents that have to prepare to get a scholarship.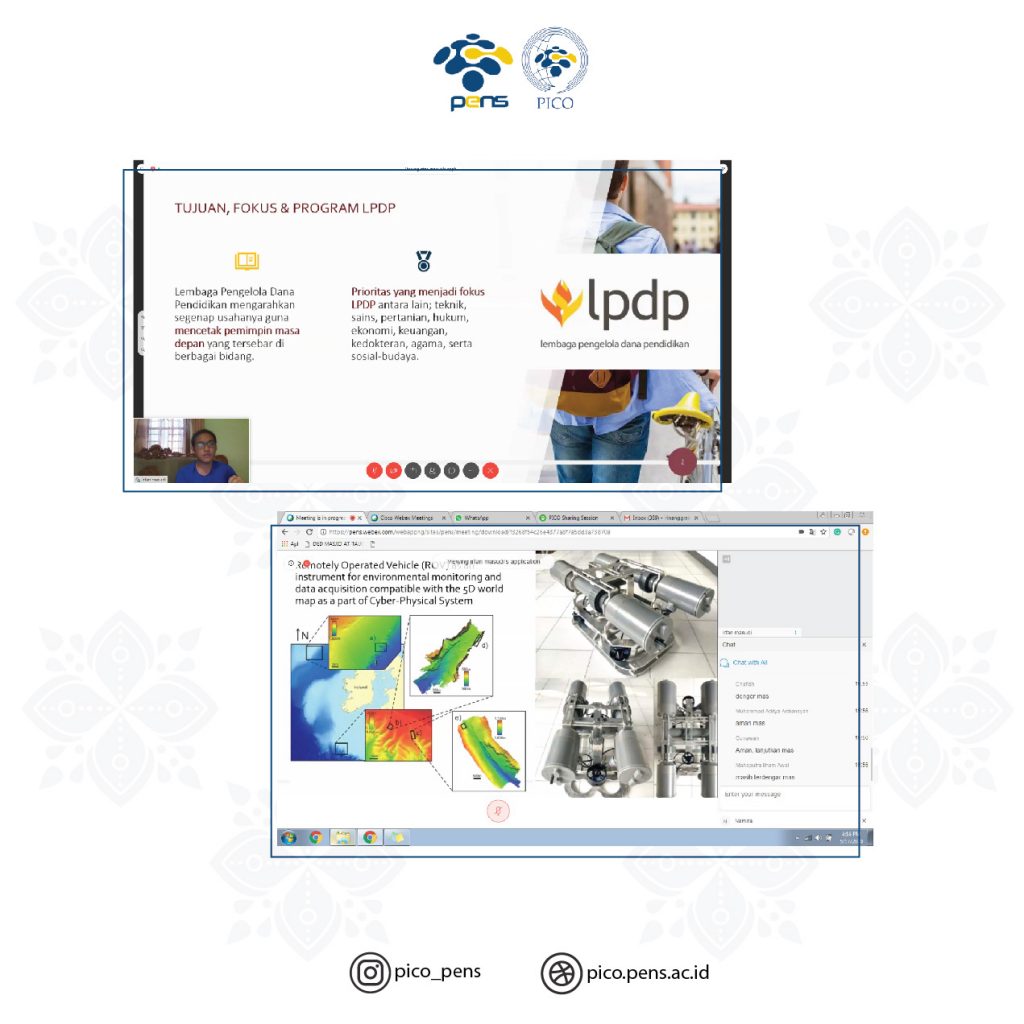 Sharing session was held with the excitement and enthusiasm coming from the speakers and also the participants.
Thank you for joining us and participating this third webinar. Thank you for the speakers who gave us the insightful talks. You are all great!
See you guys on the next event! -Adl
#PICO
#InternationalOffice
#LetsExploreTheWorld