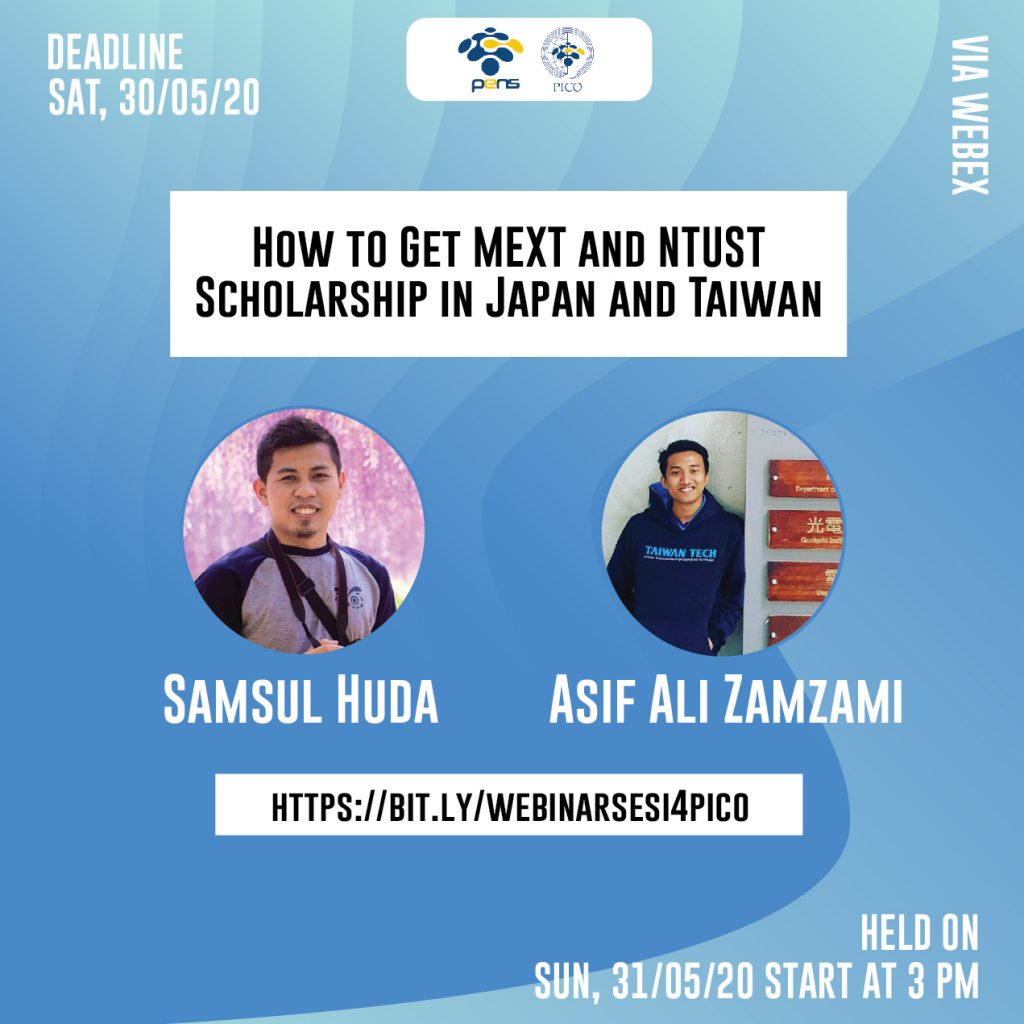 Sunday 31 May 2020

Hi Everyone!

PENS International Cooperation Office successfully held the fourth webinar : Sharing Session "International Study Talks" with Samsul Huda and Asif Ali Zamzami

This event was joined by 44 participants via WEBEX and moderated by Akira Ivandio (one of PICO Volunteers).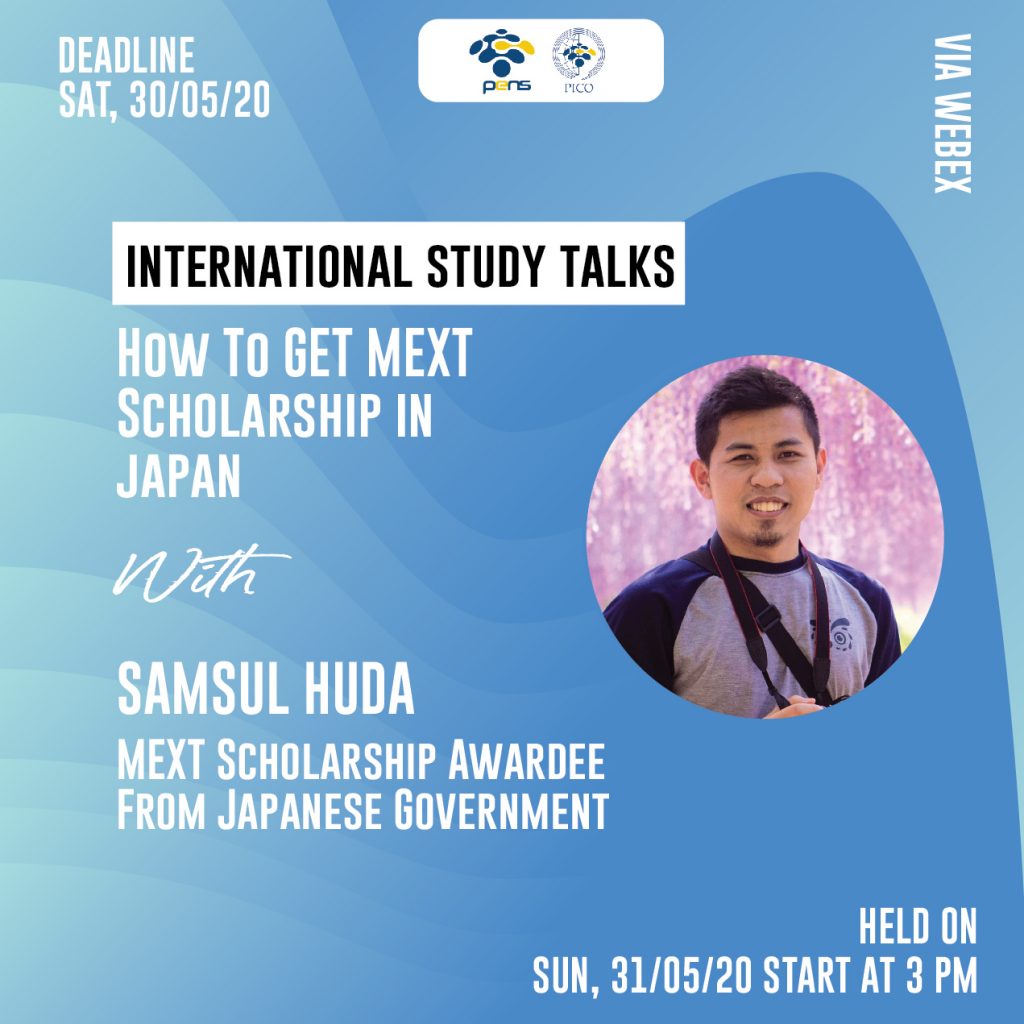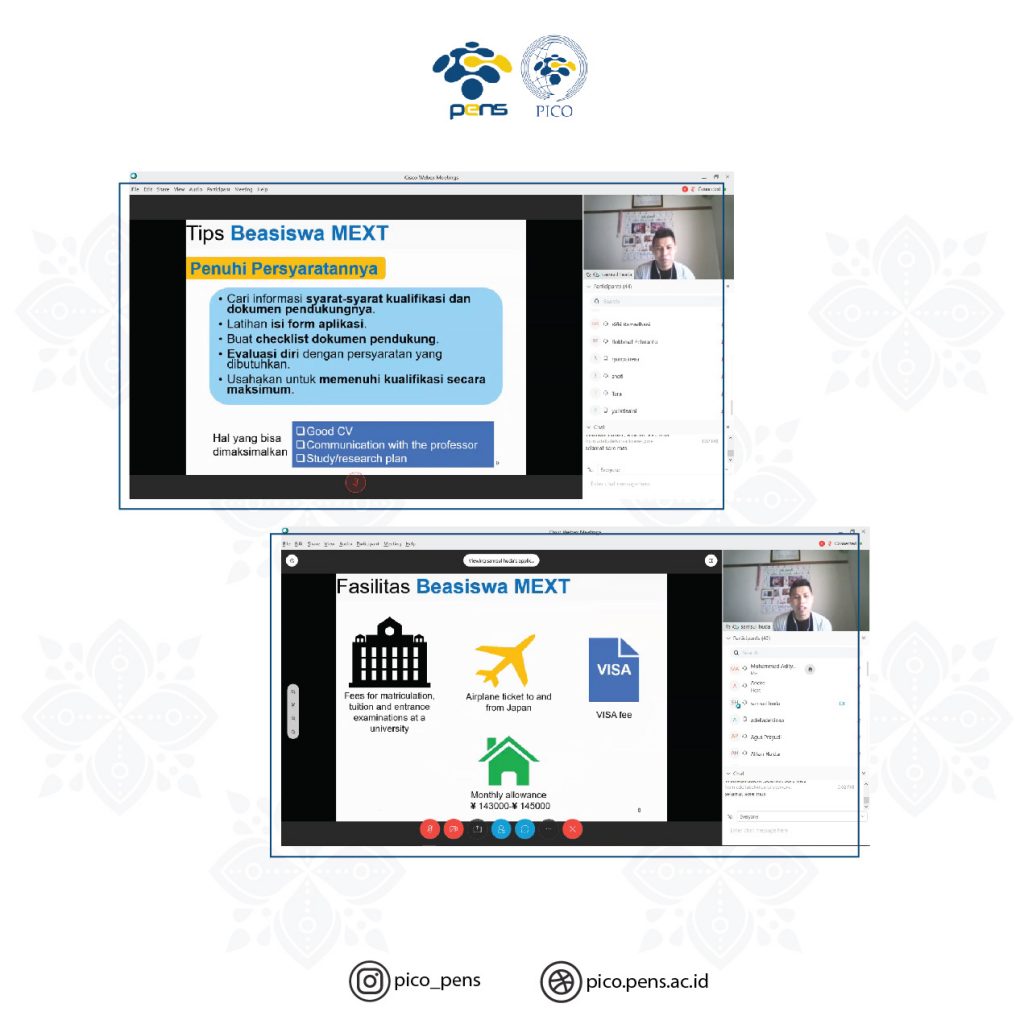 First session was given by Samsul Huda about how to get MEXT scholarship from Japanese Government. Samsul Huda is the alumnus of PENS, majoring Telecommunication Engineering. He told us about the scholarships from Japanese Government. There are a lot of scholarship and he also told us some tips and tricks to prepare for the documents. Samsul Huda also told us one of important documents, that is CV. He gave us the insight about how to make a good CV to get the scholarship.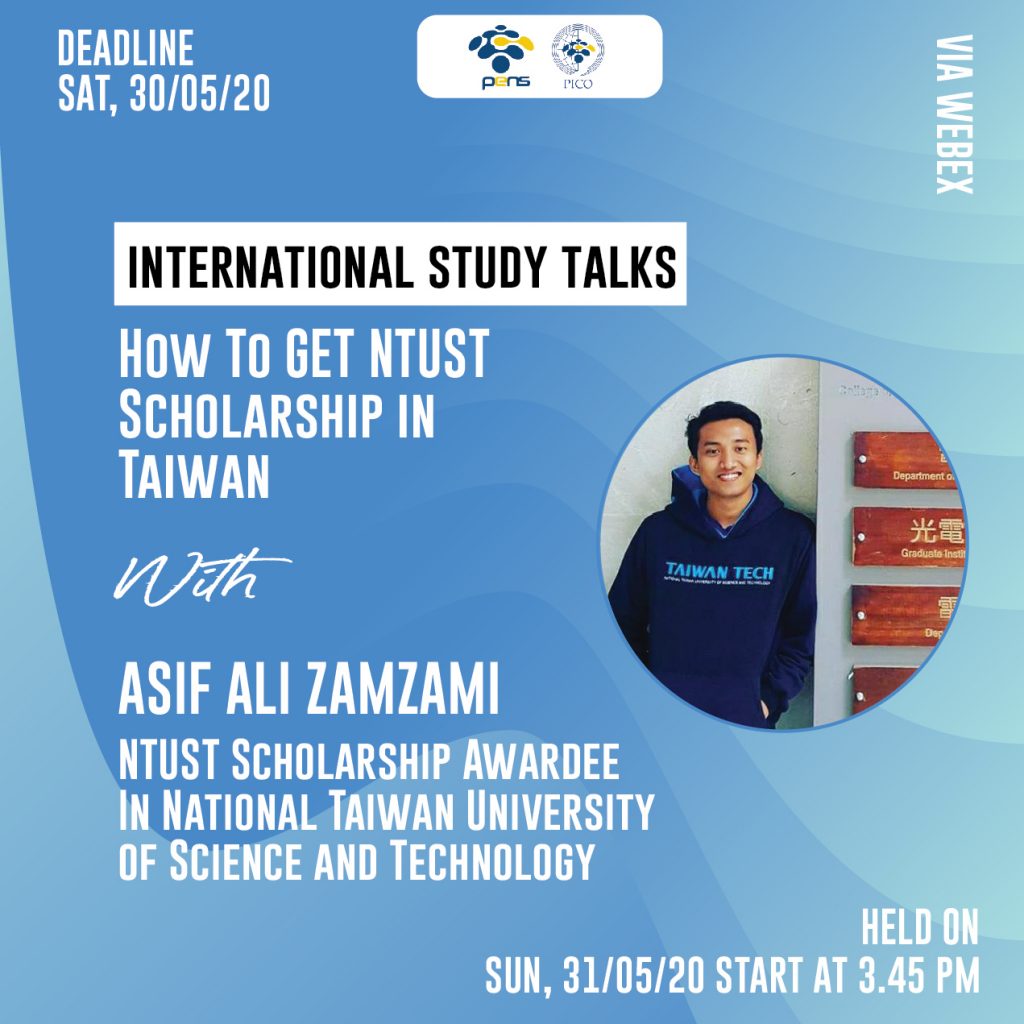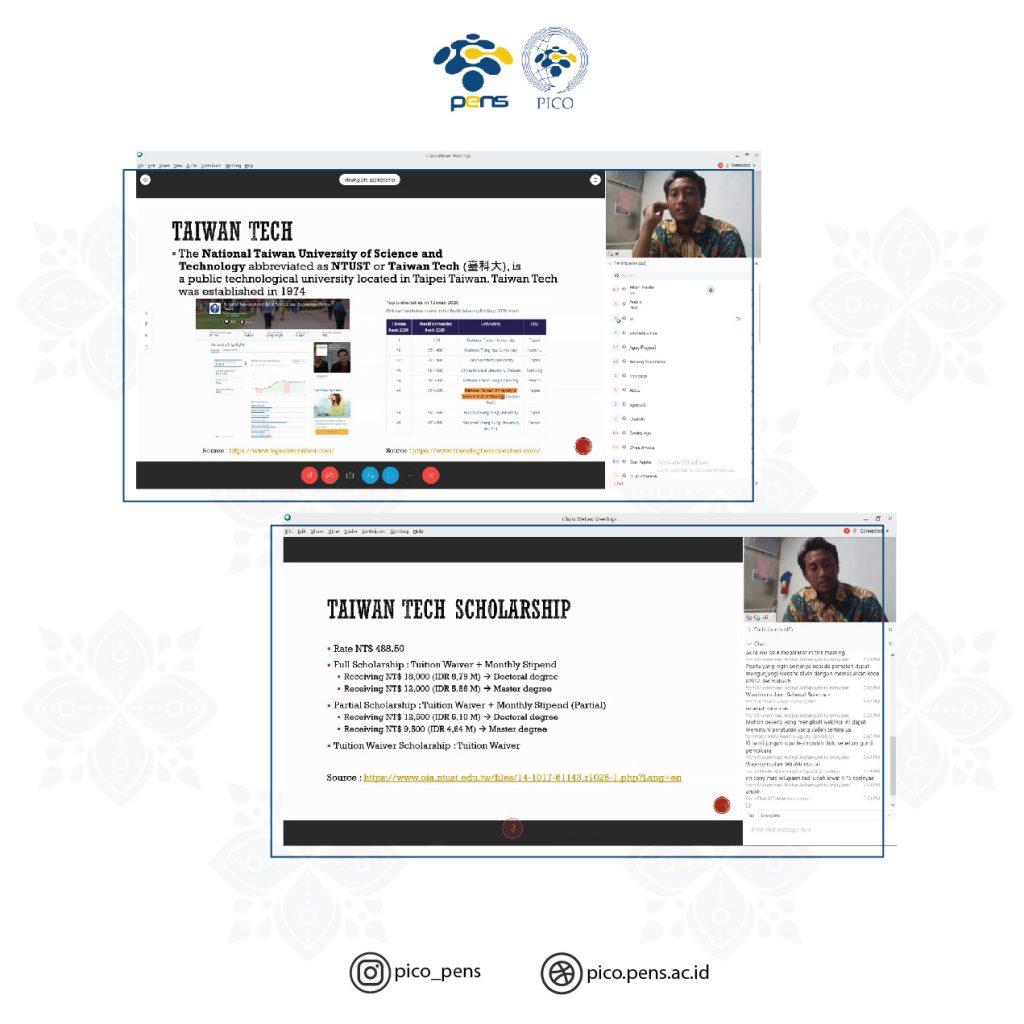 Second session was given by Asif Ali Zamzami about how to get NTUST scholarship in National Taiwan University of Science and Technology. Asif Ali is the alumnus of PENS, also majoring Telecommunication Engineering. He told us about what NTUST is and how to get it. He also told us what Taiwan looks like, the culture and what should we do to survive in Taiwan while getting the scholarship. Asif Ali also told us how we can apply for NTUST Scholarship.
Sharing session was held with the excitement and enthusiasm coming from the speakers and also the participants.

Thank you for joining us and participating this fourth webinar. Thank you for the speakers who gave us the insightful talks. You are all great!

See you guys on the next event! – Adl

#PICO
#InternationalOffice
#LetsExploreTheWorld