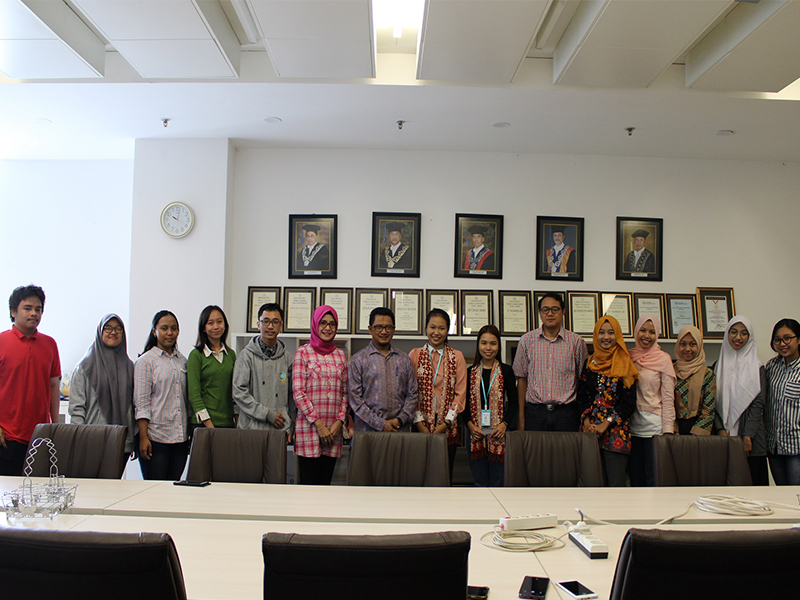 Welcoming Party Internship Exchange Student from Philippines
Tuesday (29/1/2019) – PENS welcomed the arrival of two foreign students from Philippines (named Sheena and Joona). These students will finish Internship Exchange Program for a month in PENS. The Philippines students are majoring in Electrical Technology.
The event was organized by PENS International Cooperation Office (PICO) and also supported by PICO Volunteers. These two foreign students (Sheena and Joona) came in PENS at 9 am. Their arrival was greated with joy by volunteers. Before doing a welcoming party, volunteers were trying the Philippines's food.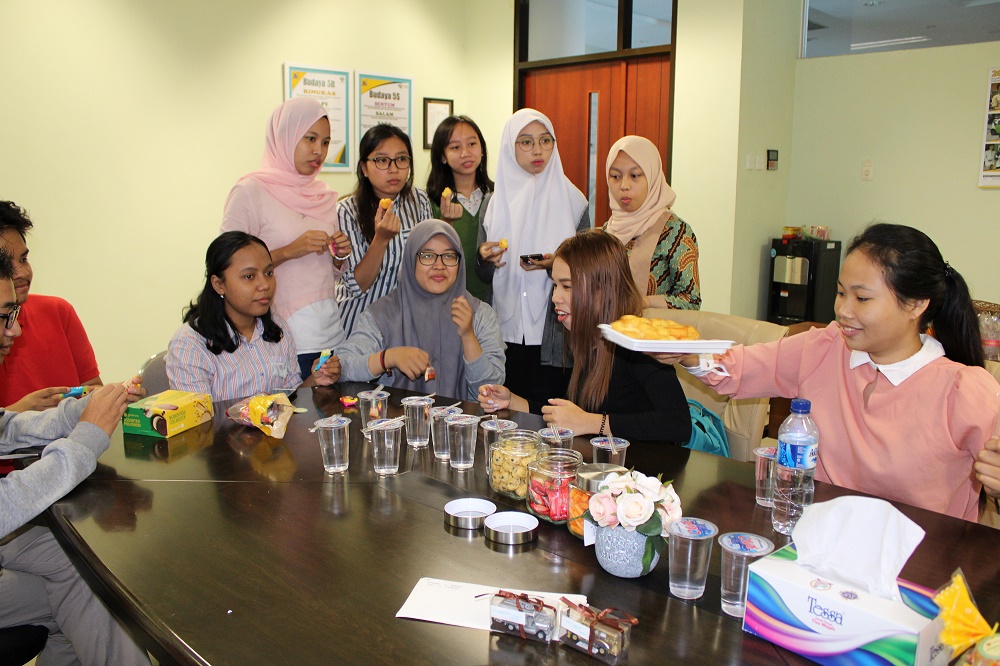 At this moment, volunteers and these foreign students also share stories about their experience during in Surabaya since the previous day before they came in PENS.
At 10 am, volunteers bring them to the Vice Director's room. These two internship exchange students were symbolic greeted by Vice Director of PENS. He welcomed the internship exchange students so warmly. At the first time, He was giving a welcoming speech for these internship exchange students. He felt so great for meeting these students. These students also gave a replying speech for vice director, both of them felt so honored and they hoped they can enjoy every moment in Surabaya especially in PENS. They also talk about the Philippines's culture, then sharing their knowledge about political issues in Philippines and PENS's vice director also enjoyed that moment. He (vice director) also shared about Surabaya (the foods, place, and etc).  These students also trying Indonesia's traditional foods called lemper, lumpia, and etc. Volunteers prepared the traditional foods so beautiful.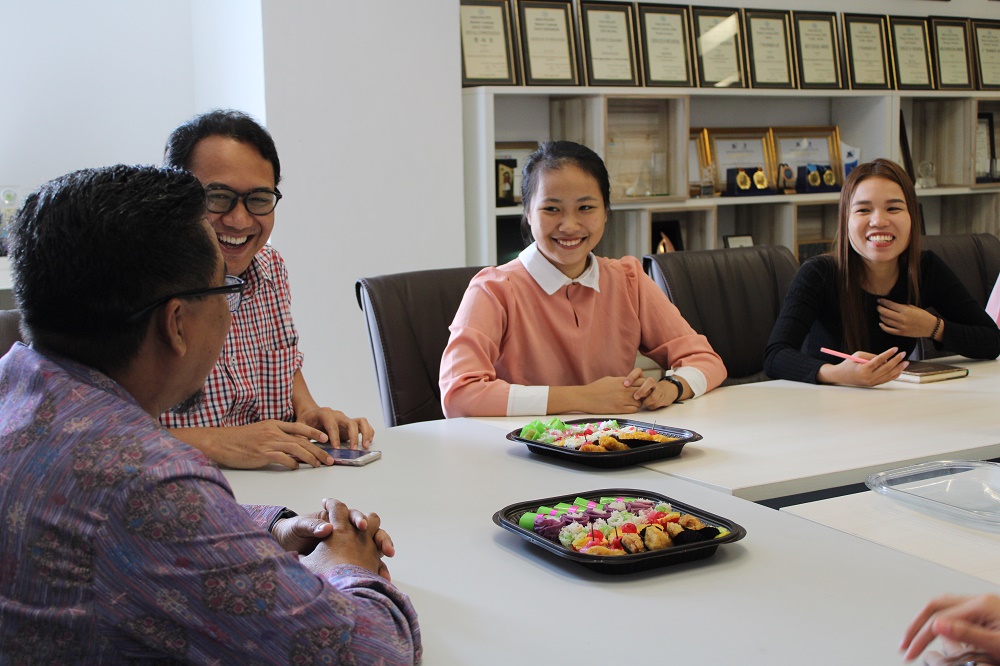 After they talked and shared about their experience, they were officialy welcomed by PENS's vice director, head of international office and secretary of international office by giving a necklace of Batik cloth, id card, and smart card.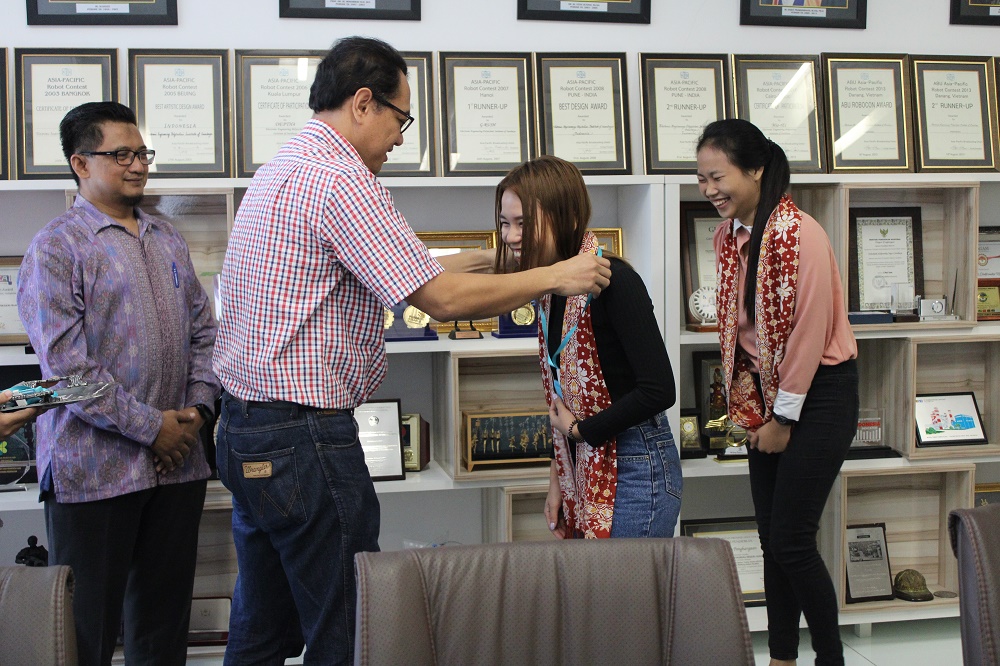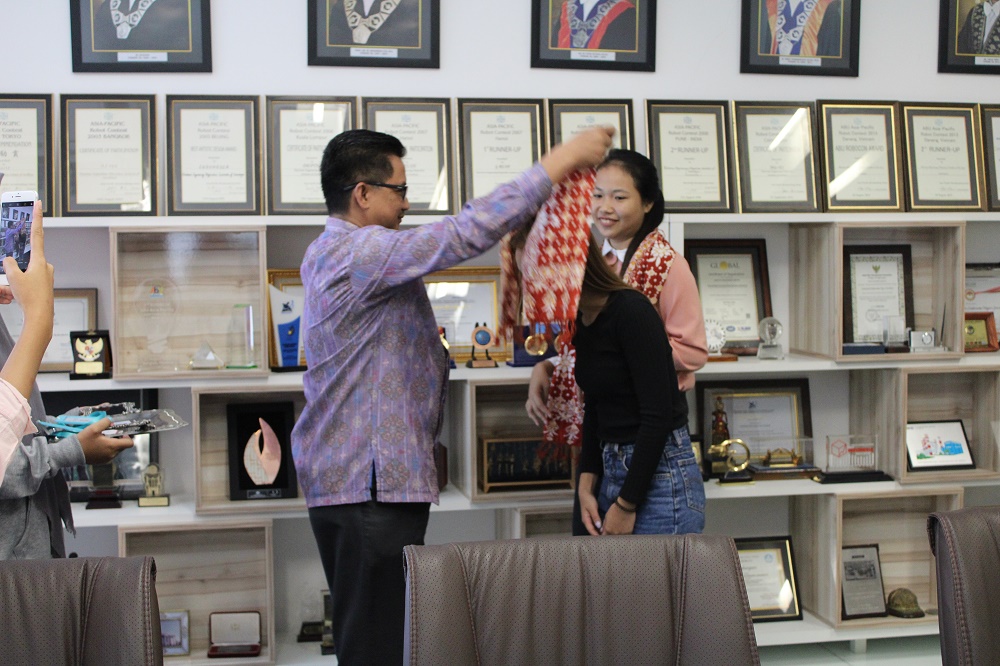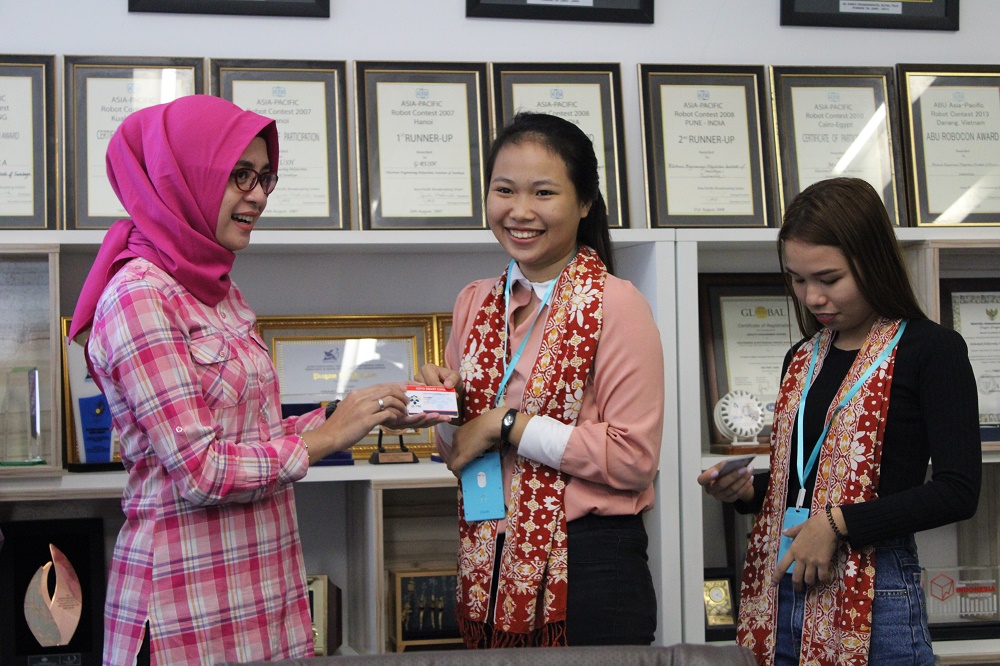 After they officialy welcomed, volunteers bring them back to international office for getting a welcoming party that prepared by volunteers. Volunteers served Nasi Tumpeng for welcoming these internship exchange students. Nasi Tumpeng represents Indonesia's food for welcoming or getting a special event and special guest. They were really enthusiast when they knew the meaning of Nasi Tumpeng.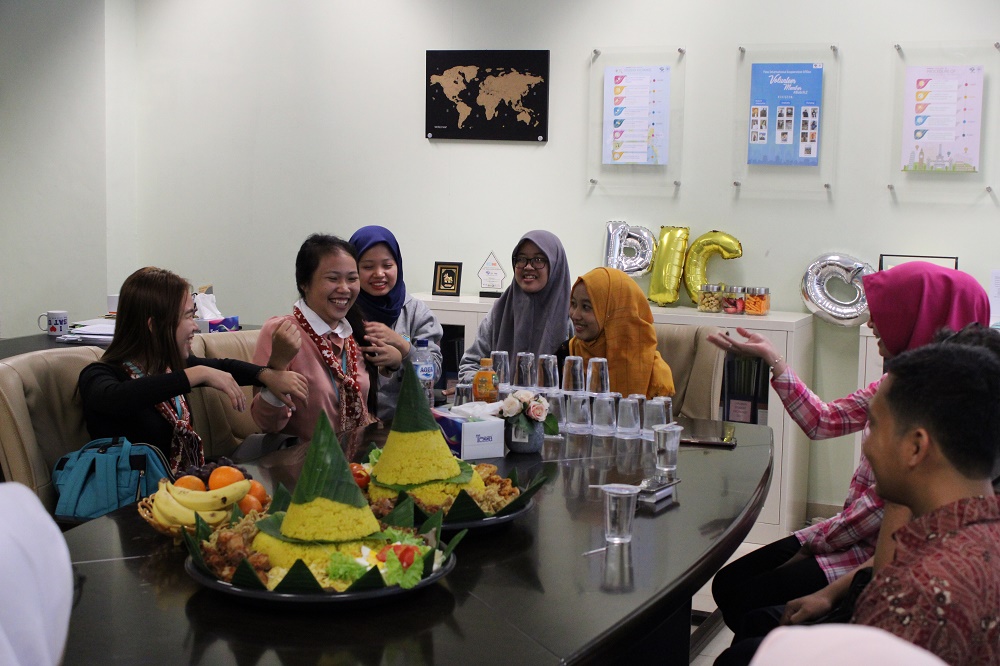 Then they eat Nasi Tumpeng. They were really excited to eat Nasi Tumpeng.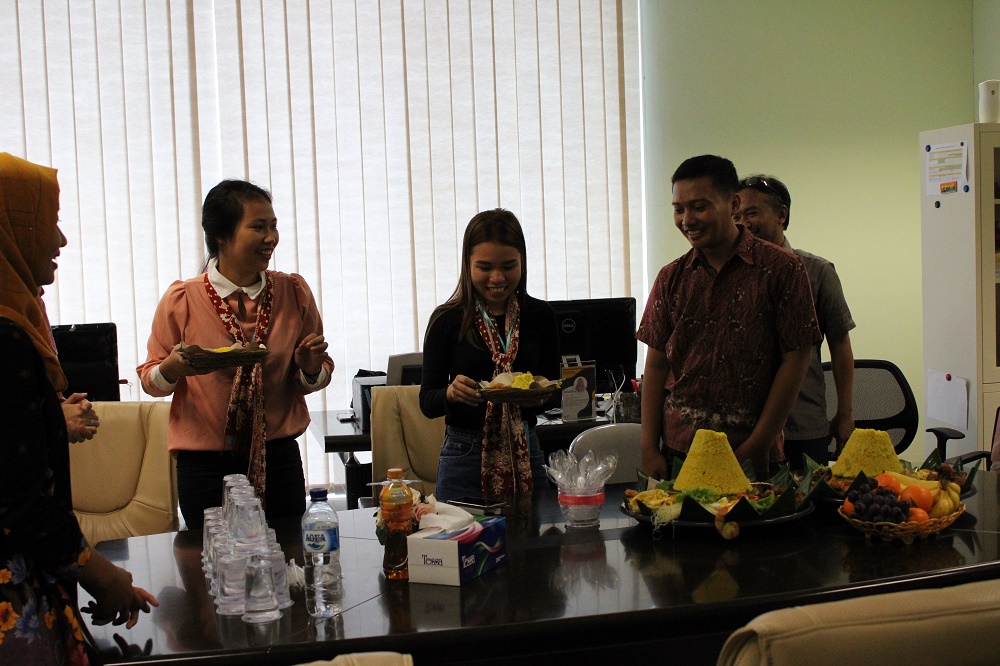 There were so many interesting stories here. It was an unforgettable welcoming party. See you on the next PICO agenda – Adella