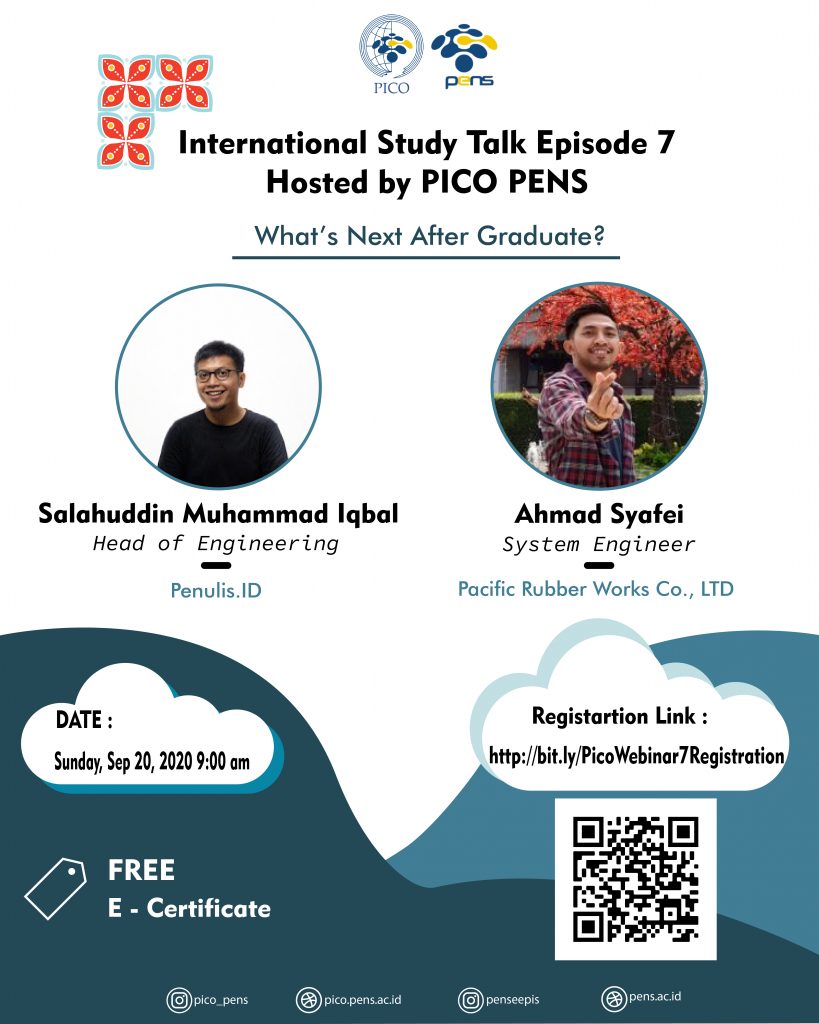 This Sunday, on September 20th 2020, PENS International Cooperation Office successfully held the seventh webinar : Sharing Session "International Career Talks : What's Next After Graduate" with Salahuddin Muhammad Iqbal and Ahmad Syafei. This event was moderated by Diana (one of PICO Volunteers) and joined by 140 participants via Cisco Webex Meeting Platform and 15 participants via Youtube Streaming.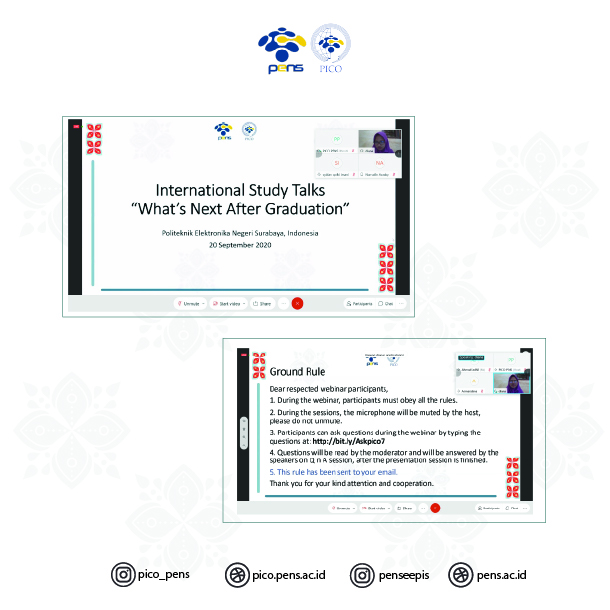 First session was given by Salahuddin Muhammad Iqbal, Head of Engineering at Penulis.ID. He told us how to get the scholarship to study master in Korea.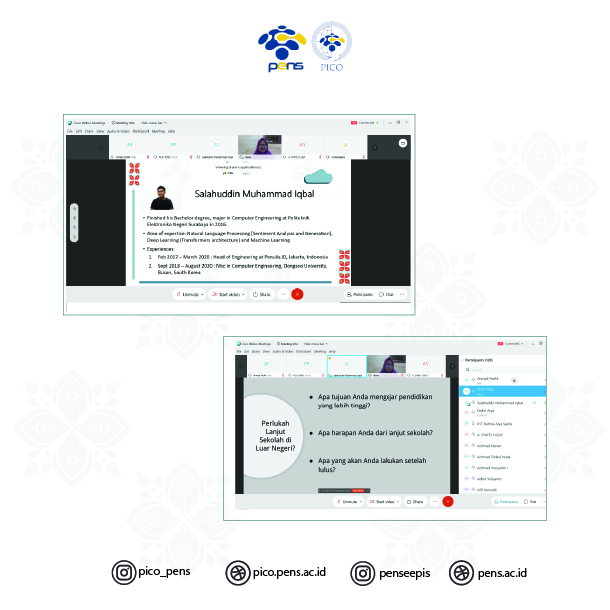 Second session was given by Ahmad Syafei, system engineer at Pacific Rubber Works Co.,LTD Bangkok, Thailand. He told us what the advantages of working as an engineer in Thailand.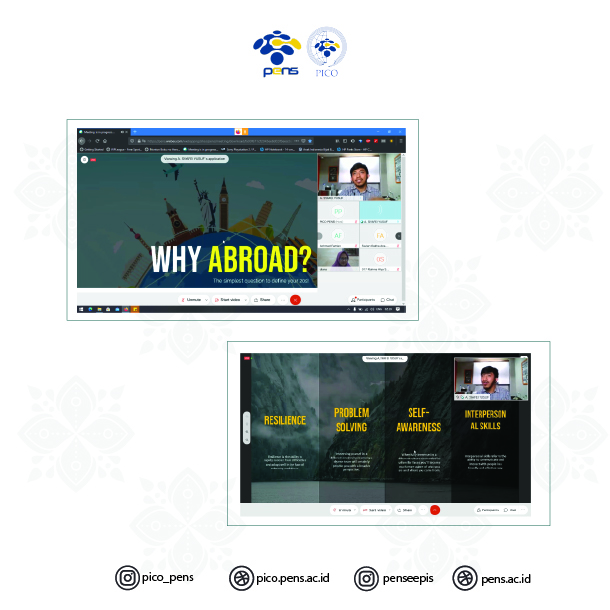 Sharing session was held with the excitement and enthusiasm coming from the speakers and also the participants.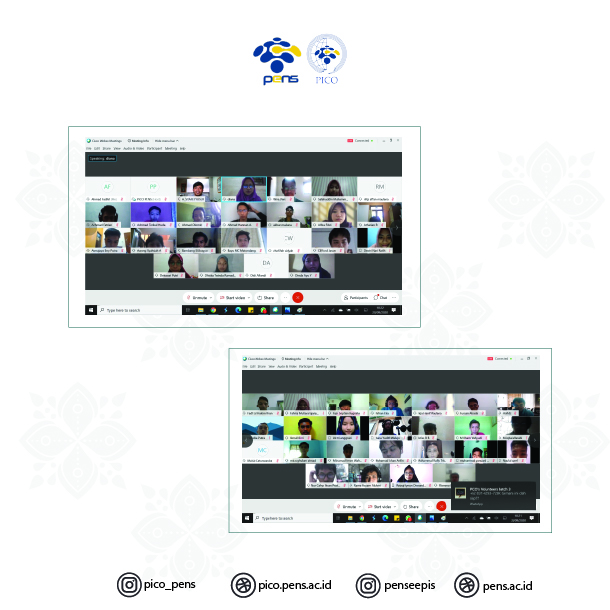 If you want to get the presentation slides, you can download it here: http://bit.ly/slidePICO7
Thank you for joining us and participating this 7th webinar. Thank you for the speakers who gave us the insightful talks. You all are great! See you and have a great day!