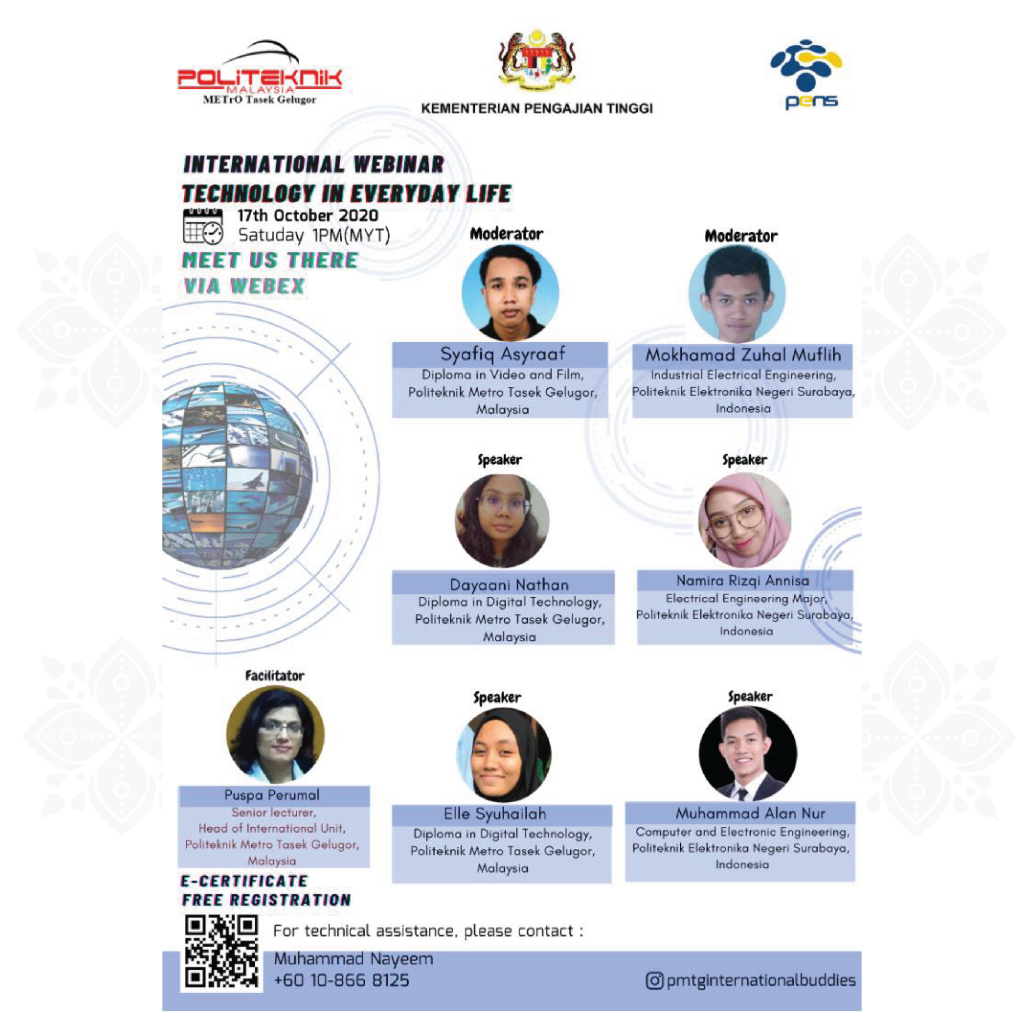 This Saturday, on October 17th 2020, PMTG Malaysia collaborated with PENS International Cooperation Office successfully held International Webinar "Technology in Everyday Life" with the amazing speakers, Dayaani Nathan (PMTG), Namira Rizqi Annisa (PENS), Elle Syuhailah (PMTG) and Muhammad Alan Nur (PENS). This event was moderated by Syafiq Asyraaf (PMTG) and Zuhal (PENS) and joined by 207 participants via Cisco WEBEX.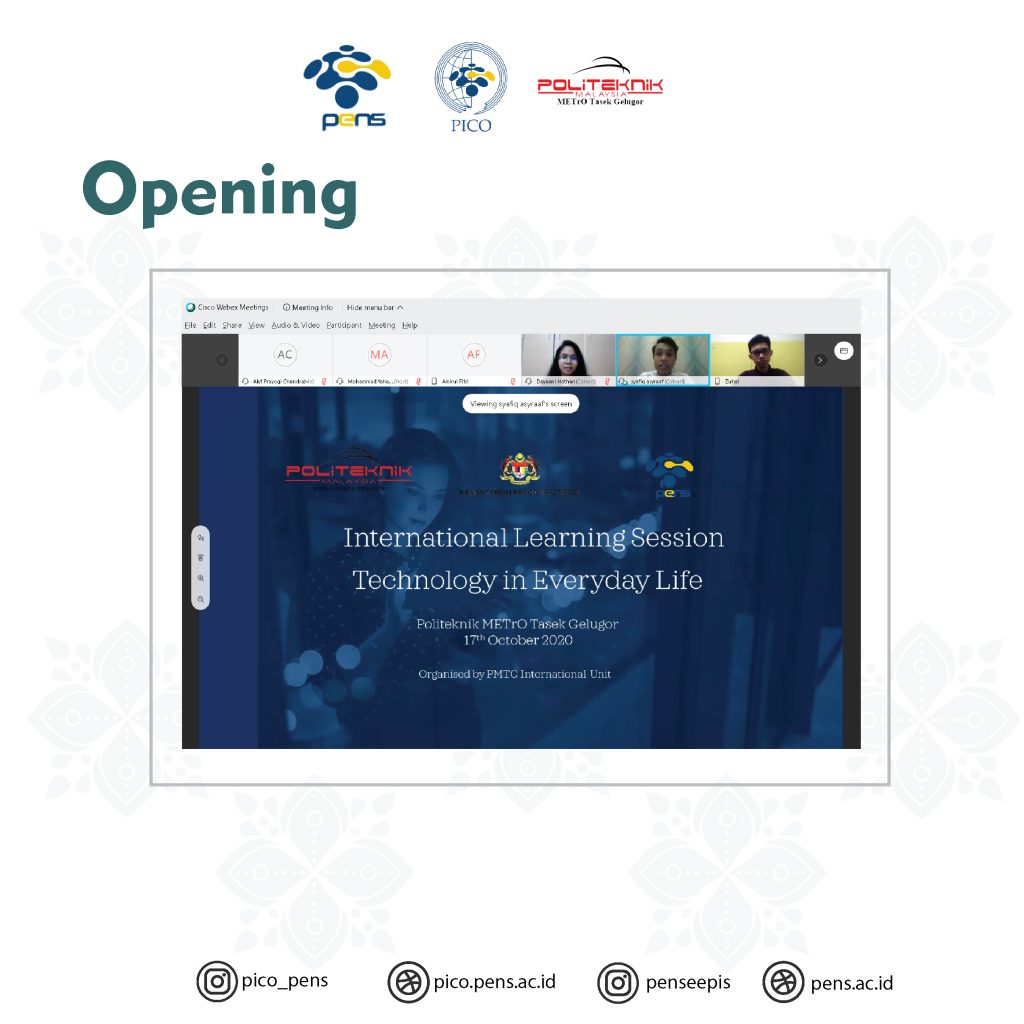 Before started the first session of webinar, Director of PMTG, Mr. Zulkarnain and Head of PENS International
Cooperation Office, Mr. Amang Sudarsono giving their welcoming speech to all participants.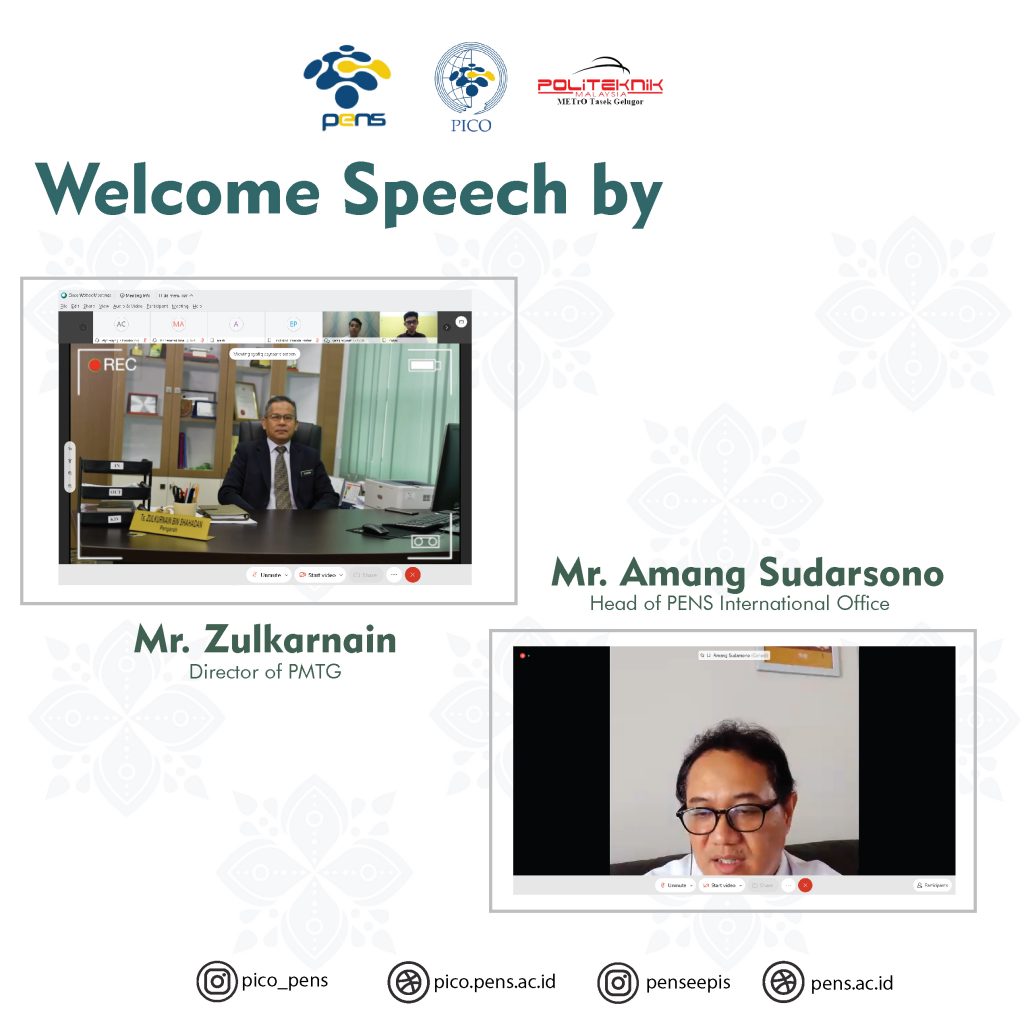 First and second session was given by Students from PMTG,
Dayaani Nathan with the topic "Information Technology Is Important To Solve Crimes" and Elle Syuhailah with the topic "How Technology Affects Our Social Life".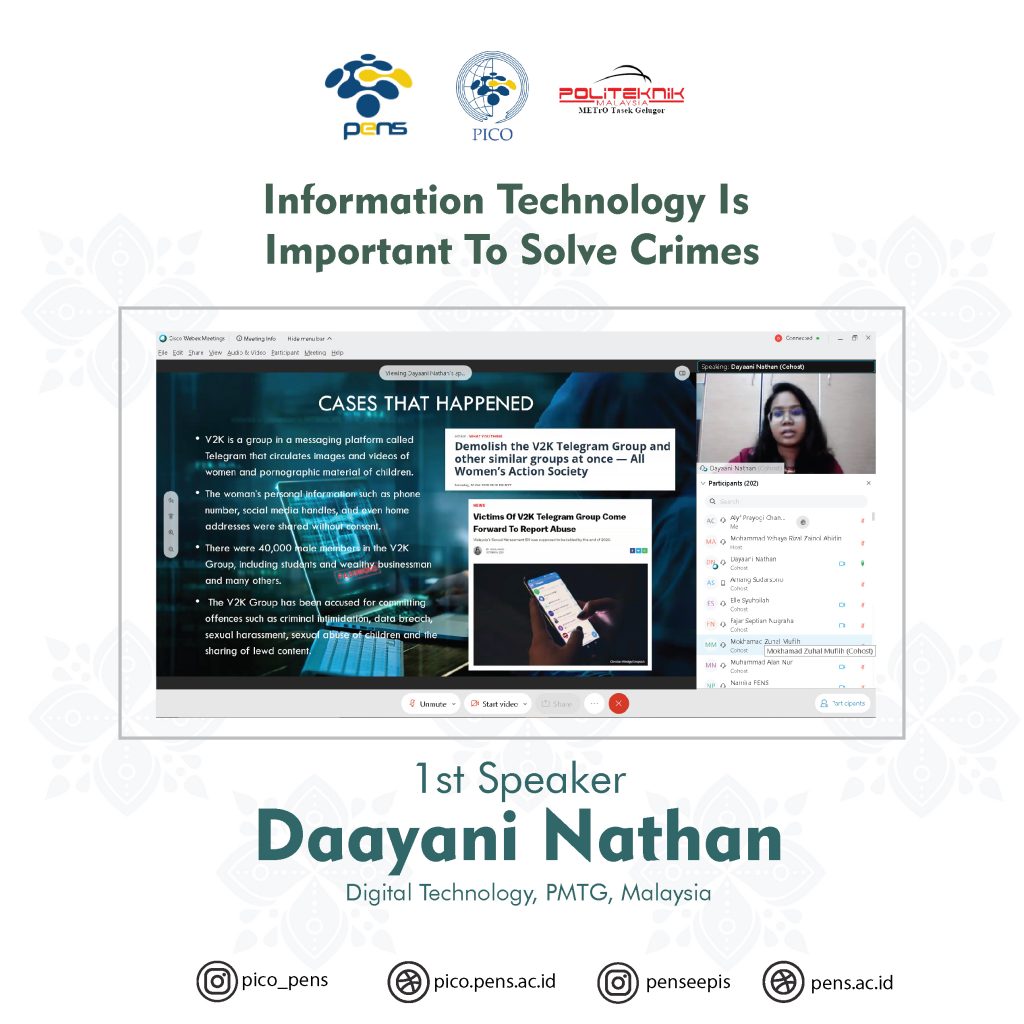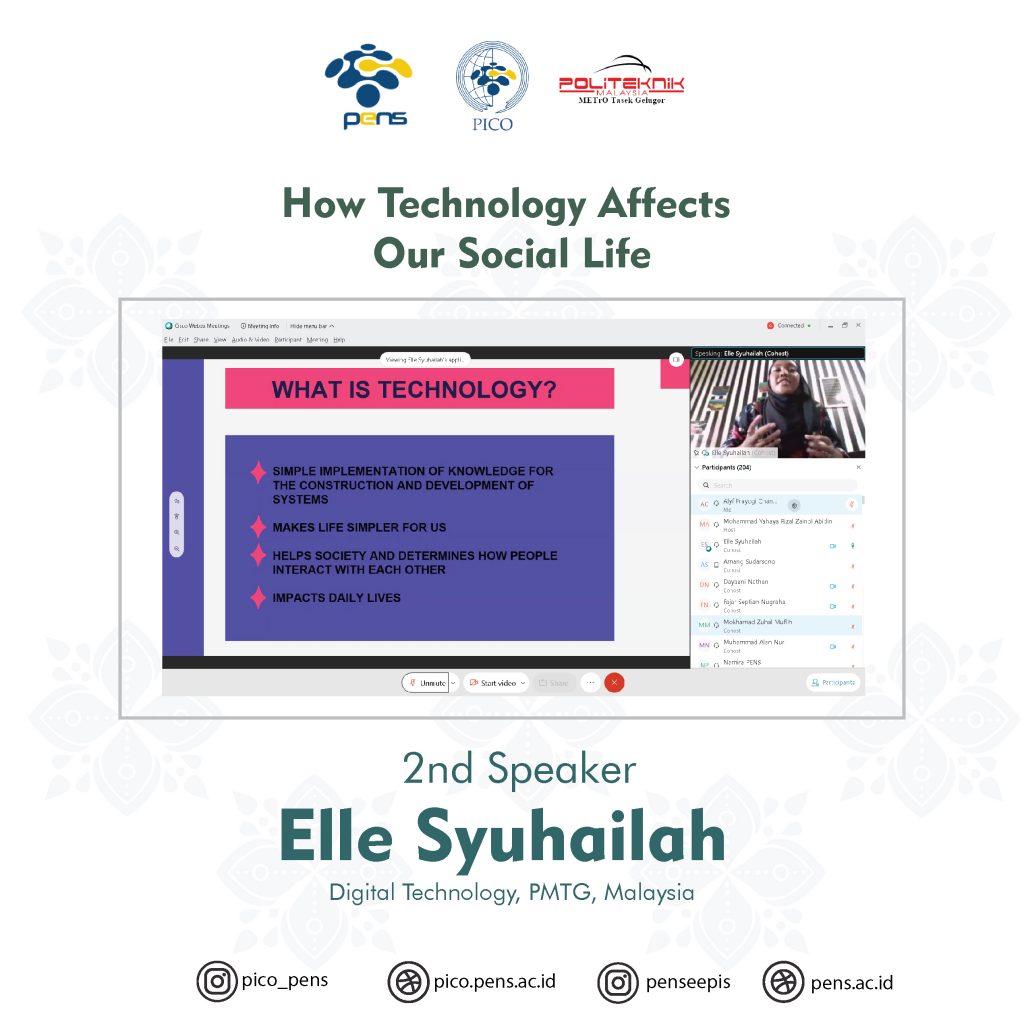 Third and fourth session was given by Students from PENS,
Muhammad Alan Nur with the topic "Adapting Digital Transformation" and Namira Rizqi Annisa with the topic "Create a Better World with Technology".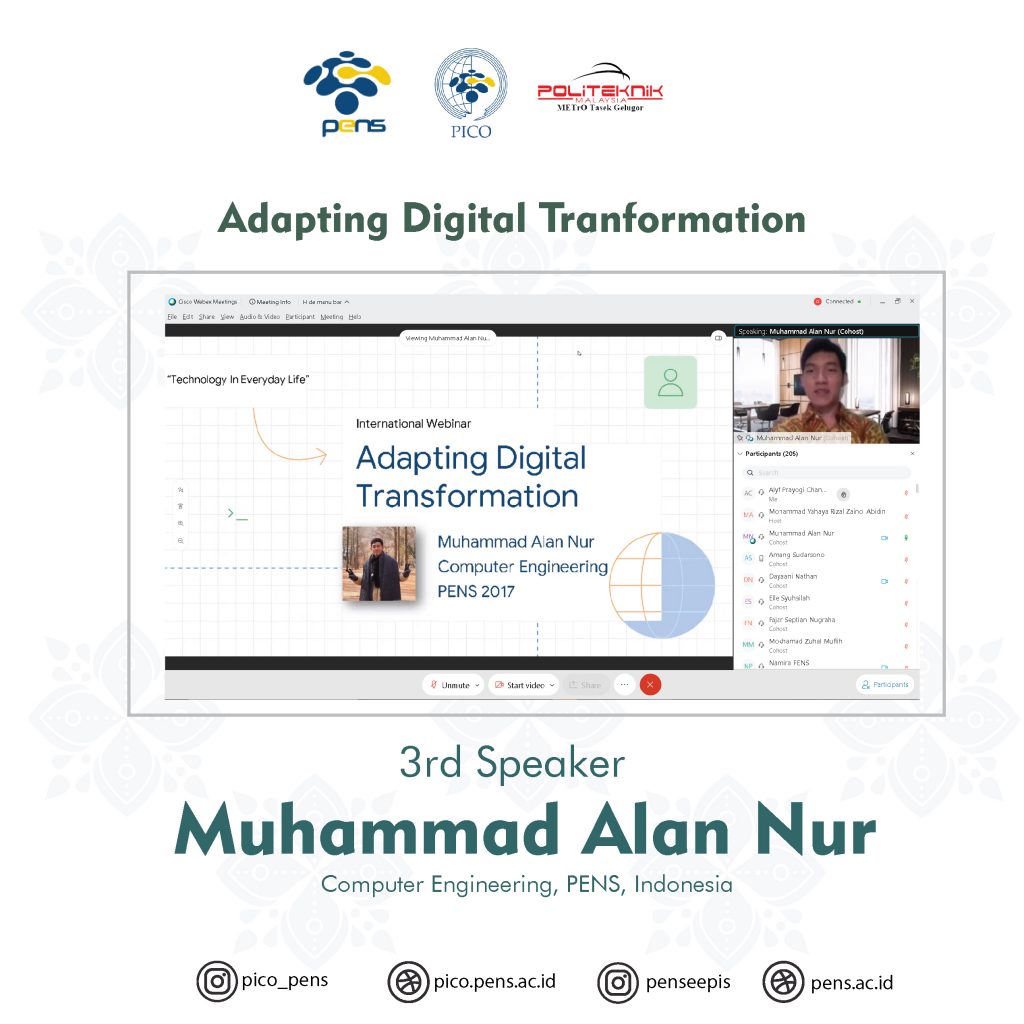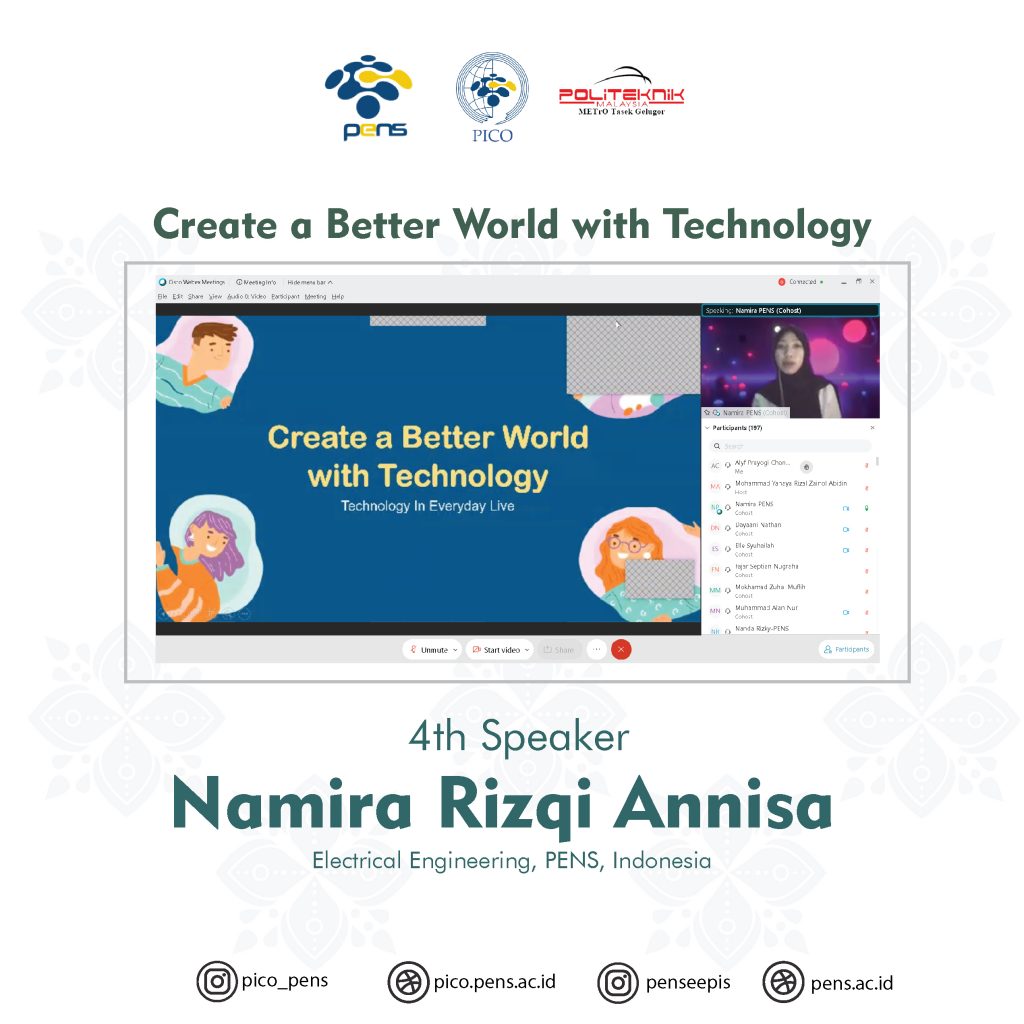 Sharing session was held with the excitement and enthusiasm coming from the speakers and also the participants.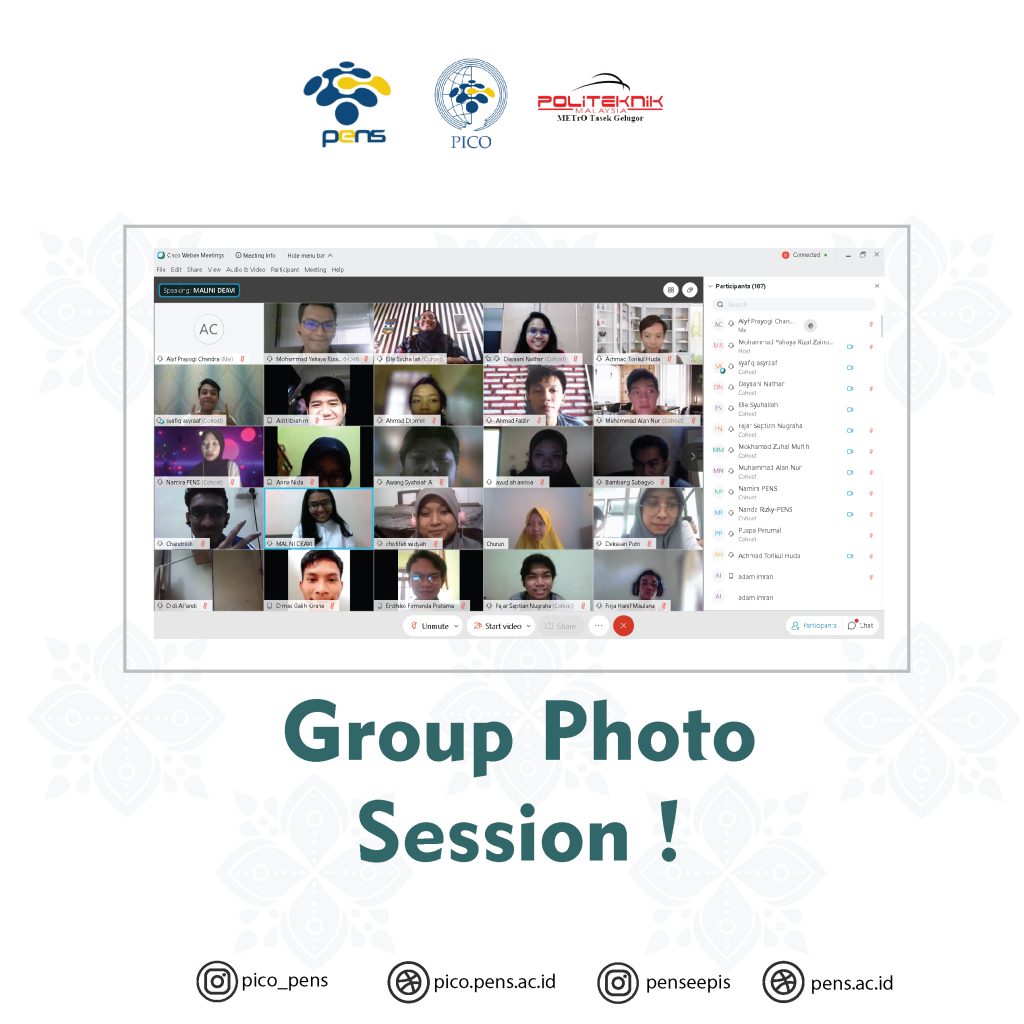 Thank you for joining us and participating this International Webinar. Thank you for the speakers who gave us the insightful talks. You all are great!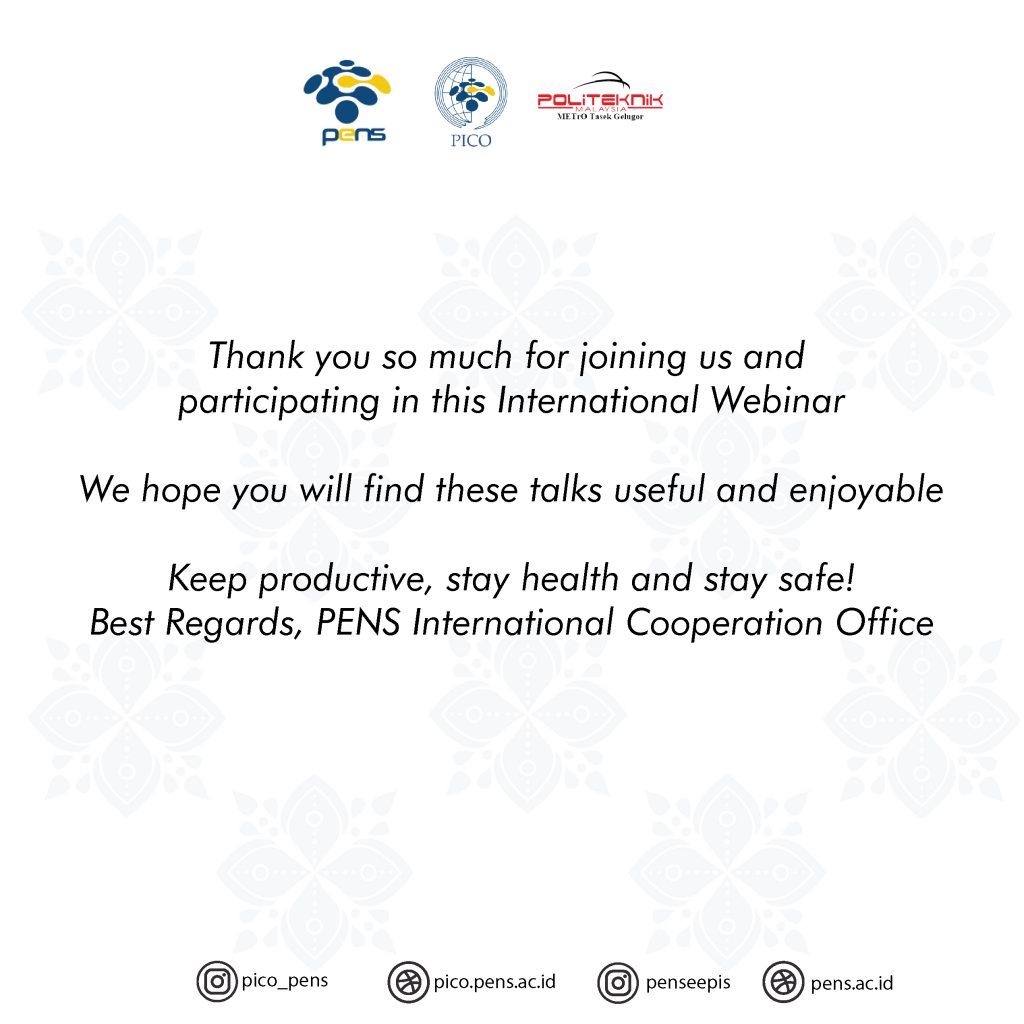 See you and have a great day!