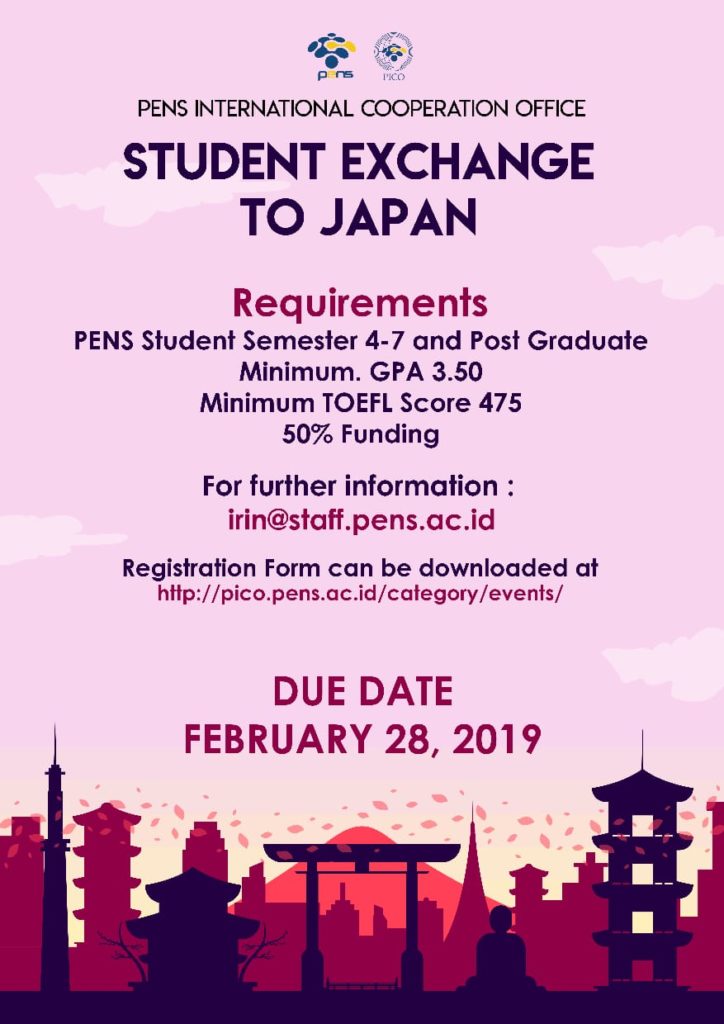 Hi PENS' Students!
We are happily announced you this good opportunity.
Requirements:
– PENS Student Semester 4-7 and Post Graduate
– Min GPA 3.50
– Min TOEFL Score 475
This program is 50% funded by PENS and is available for limited quota.
How To Register?
Submit Documents to irin@staff.pens.ac.id with Subject : "Registration Student Exchange to Japan 2019" before February 28, 2019 at 1 PM.
Documents to be submitted:
✅Scan of Application form (download form on web)
✅Scan of Motivation letter
✅Scan of CV (download form on web)
✅Scan of Passport
✅Scan of TOEFL Certificate
✅Scan of GPA Transcript
You can download documents here :
For further information: irin@staff.pens.ac.id or visit : pico.pens.ac.id