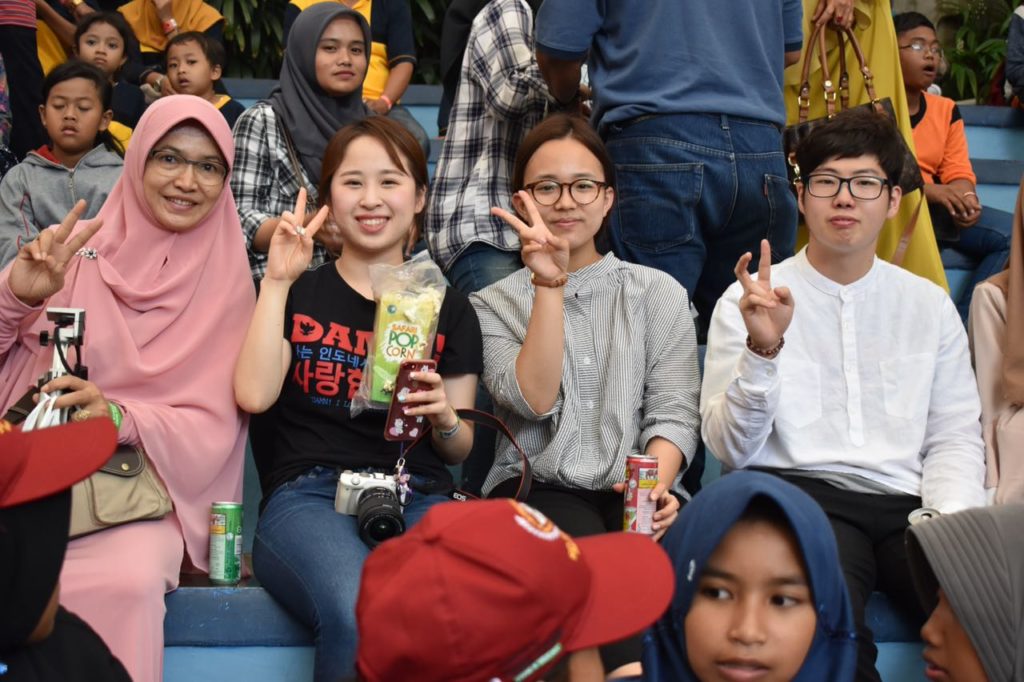 It has been a week since the Internship Exchange Students come to PENS Surabaya. In the weekend, the Korean Students have a schedule to go to one of PENS lecturer's house, that is Mr. Anang.
Saturday (22/1)  Mr. Anang and family picked up the students in the homestay and they went to look for some foods for breakfast. They went to buy Soto, their favourite Indonesian food.
After that, they went to Mr. Anang house in Sidoarjo and played Korean traditional games called "Zero-Zero-Seven-Bang!" together with Mr. Anang's daughters.
After getting tired of playing the Korean game, they had lunch together with the family. They ate Indonesian food that was cooked by Mr. Anang's wife.
At the night, they went to supermarket to buy the ingredients of Tteobokki (Korean food). But unfortunately, they can't find Kucujang (one of the ingredient). So they buy Pasta to replace the Kucujang. And tadaaaa! This is the Tteobokki.
After they ate the Tteobokki, they went to bed and had a nice sleep.
In the next day, Saturday (28/1) they woke up at 5 am and went to buy Bubur Ayam and Sate. After that, they went to Taman Safari at 8 am.
This is their photo in Taman Safari. 🙂
In Taman Safari they watched the Dolphin Show. This photo was taken when they were waiting for the show.
They had lunch at the Taman Safari resto, they were surprised because this is the first time they ate barehanded (without any spoons) but they felt happy and enjoy the lunch. They also said, this is their unforgettable moment in Indonesia! ^_^
-Aldilla