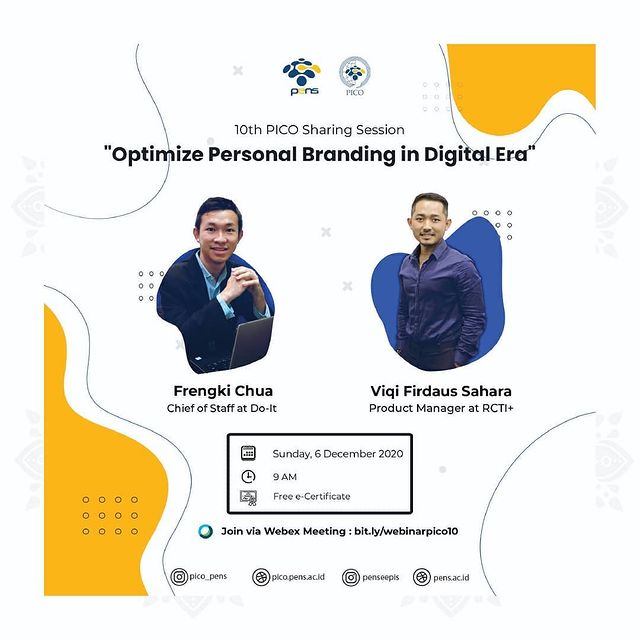 PENS International Cooperation Office successfully held the 10th webinar : Sharing Session "Optimize Personal Branding in Digital Era" with the amazing speaker, Frengki Chua and Viqi Firdaus.
This event was moderated by Diana (one of PICO Volunteers) and joined by 125 participants via WEBEX.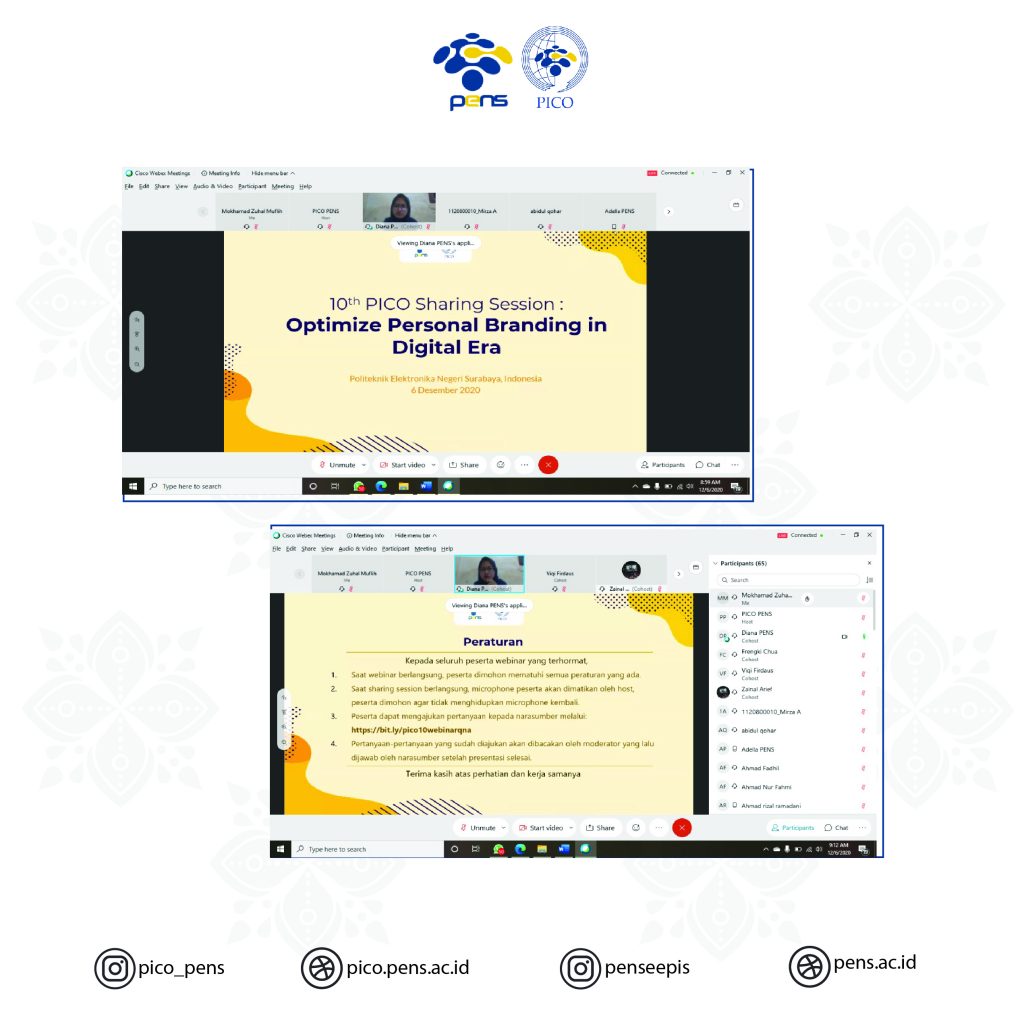 First session was given by Frengki Chua, Chief of Staff at Do-it. He told us how to rock CV (Curriculum Vitae).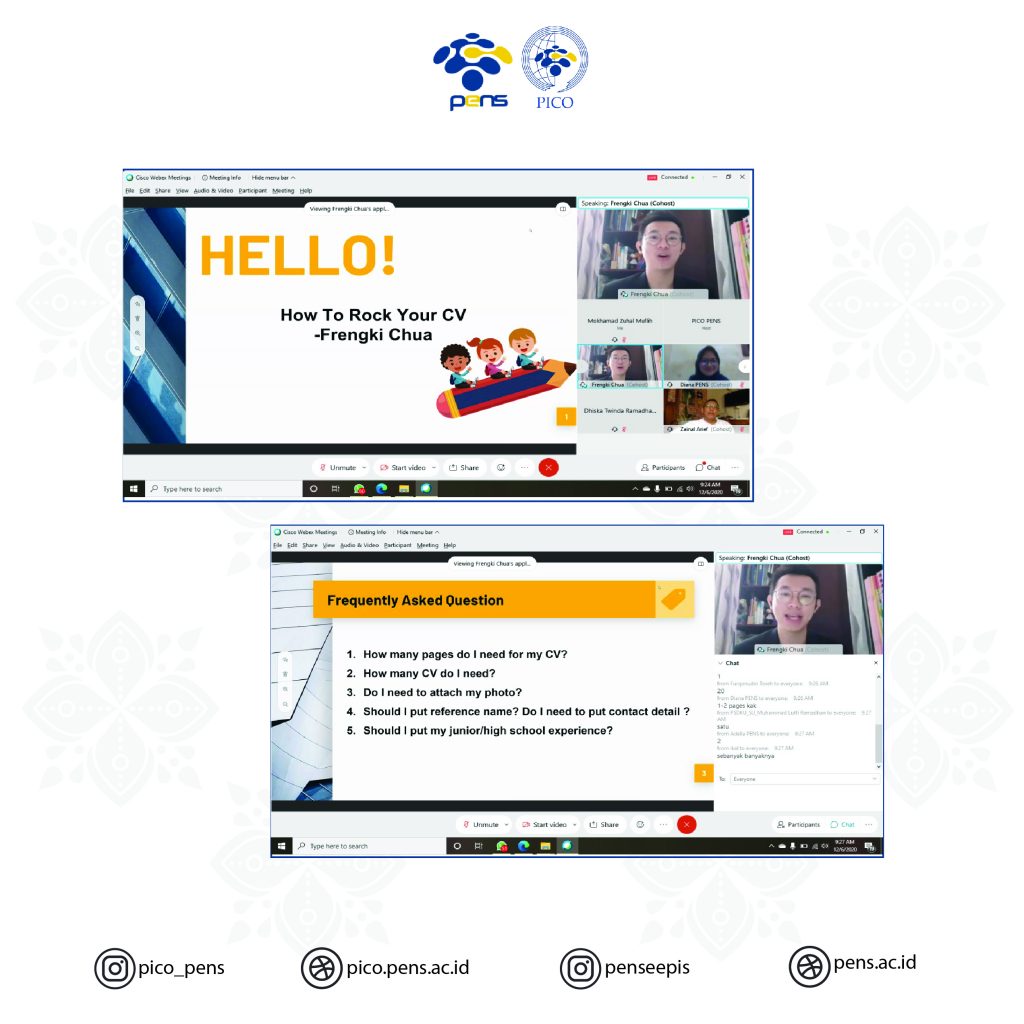 Second session was given by Viqi Firdaus, Product Manager at RCTI+. He told us about personal branding for tech user.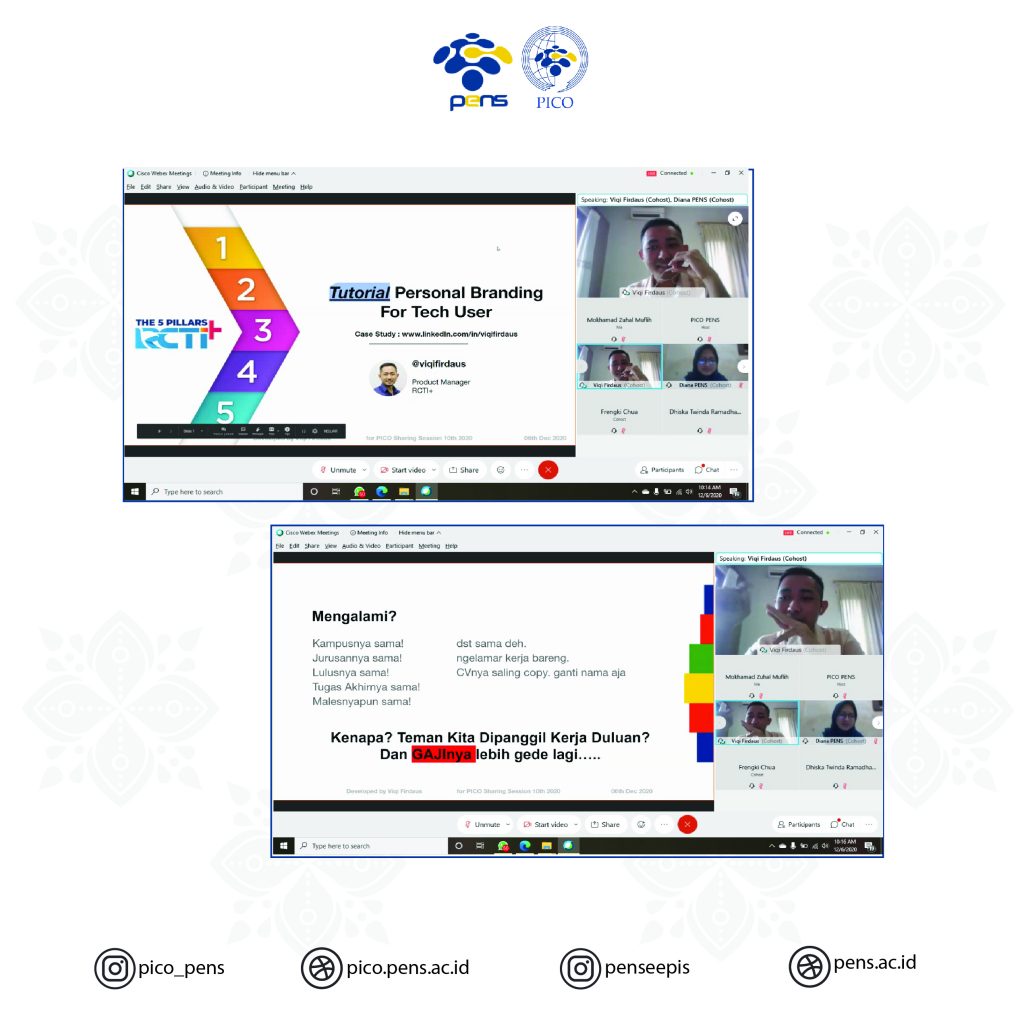 Sharing session was held with the excitement and enthusiasm coming from the speakers and also the participants.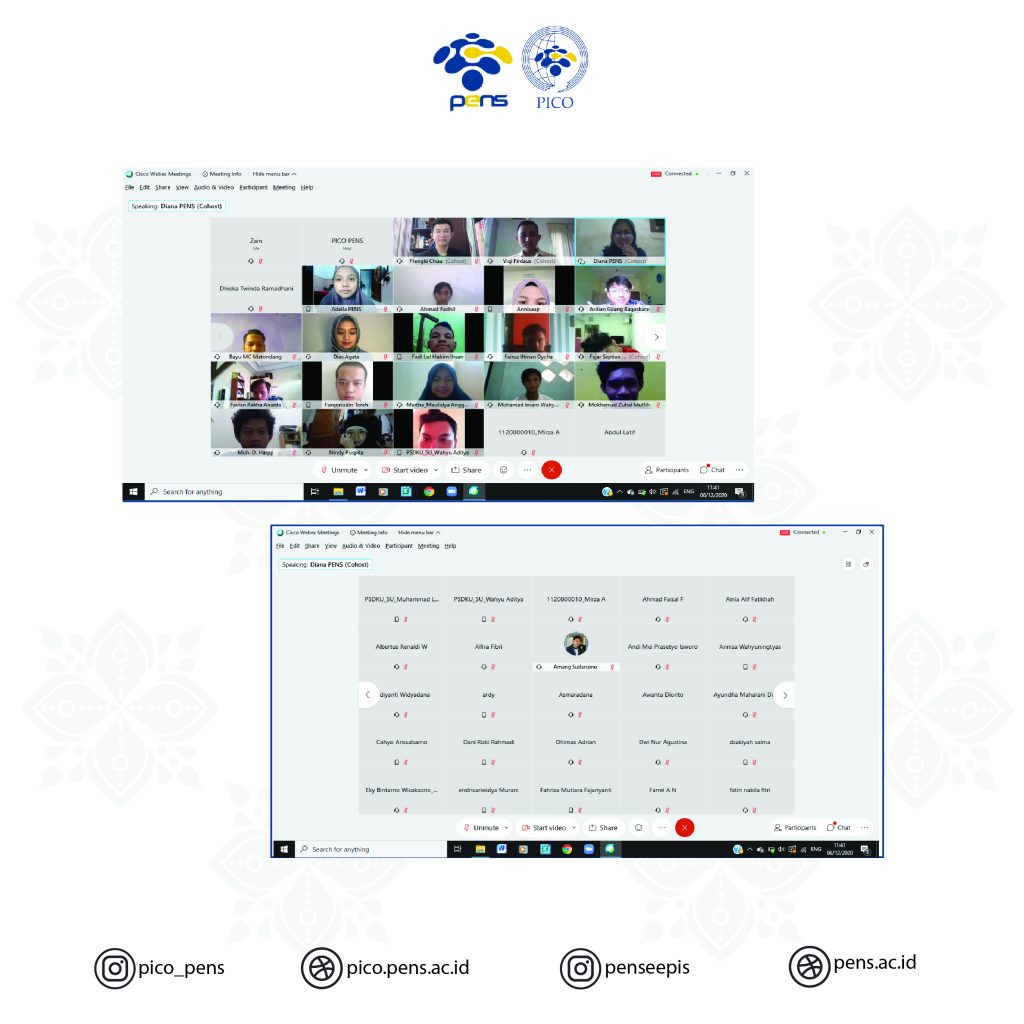 Thank you for joining us and participating this 10th webinar. Thank you for the speakers who gave us the insightful talks. You all are great!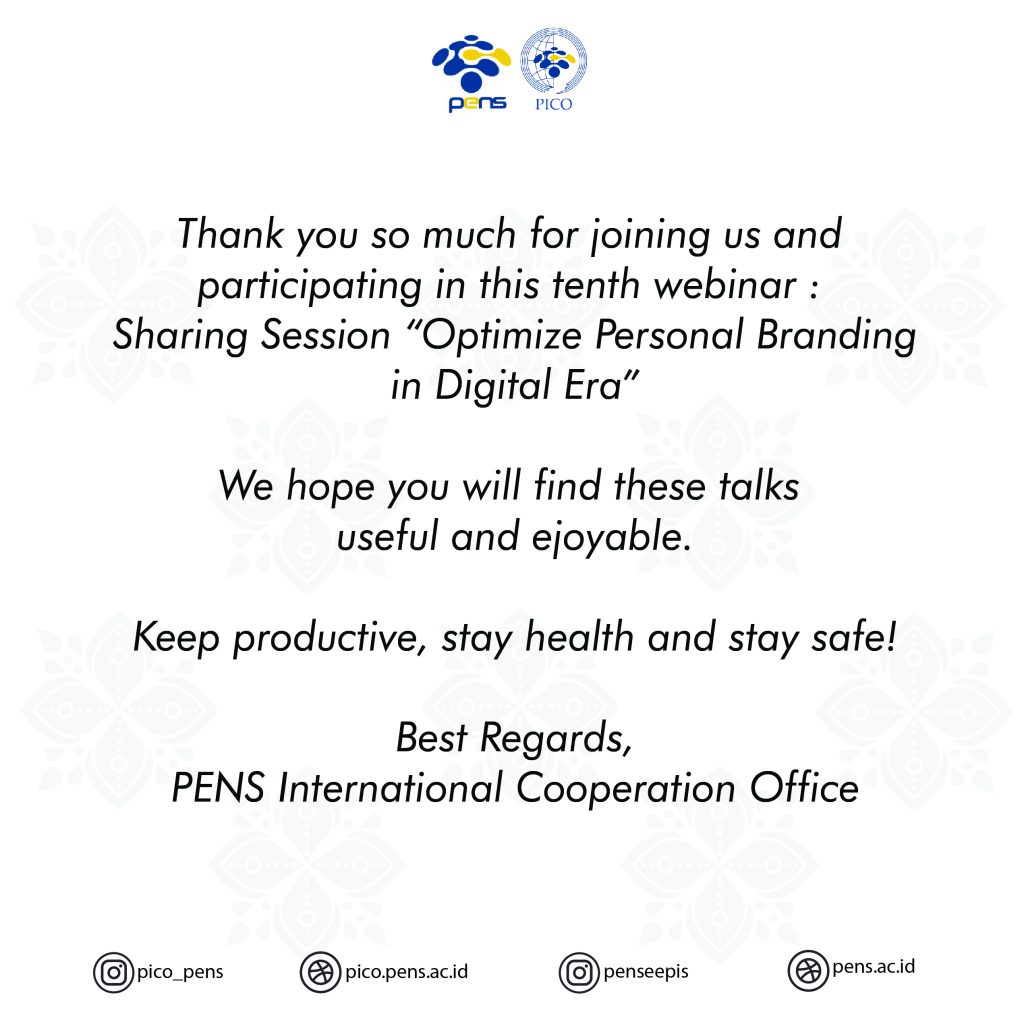 See you and have a great day!