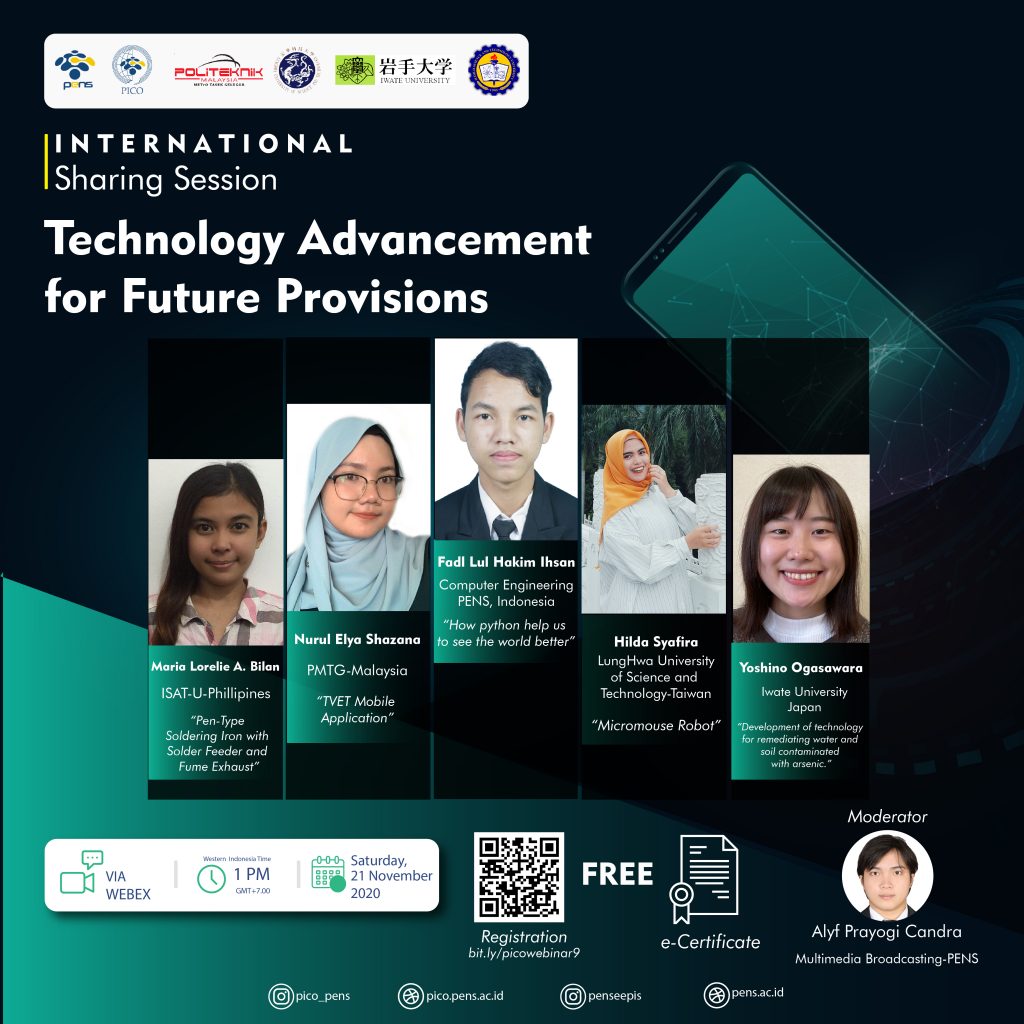 This Saturday, on November 21st 2020, PENS International Cooperation Office successfully held International Sharing Session : "Technology Advancement for Future Provisions" with the amazing speakers, Hilda Syafira, Yoshino Ogasawara, Nurul Elya Shazana, Maria Lorelie A. Bilan, Fadl Lul Hakim Ihsan.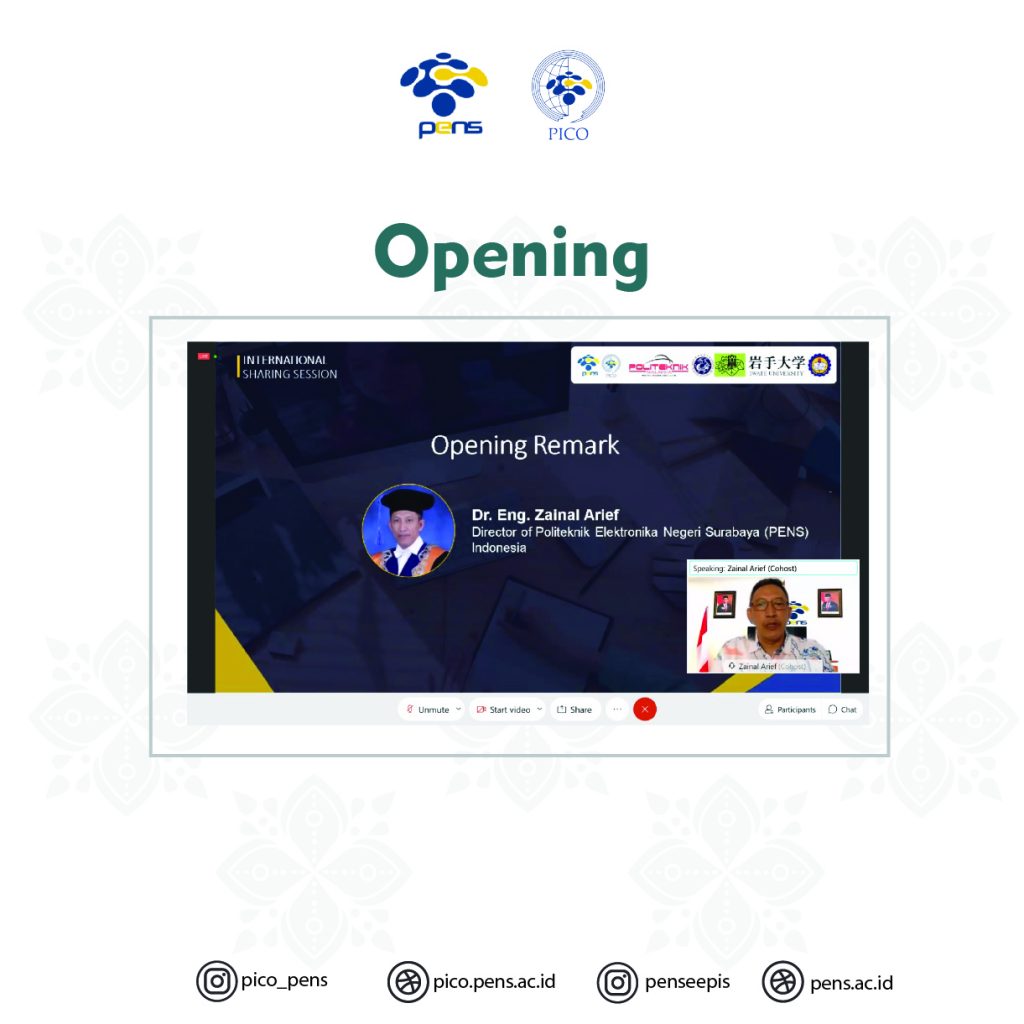 This event was moderated by Alyf Prayogi Chandra (one of PICO Volunteers) and joined by 115 participants via Cisco WEBEX and 24 participants via YouTube streaming.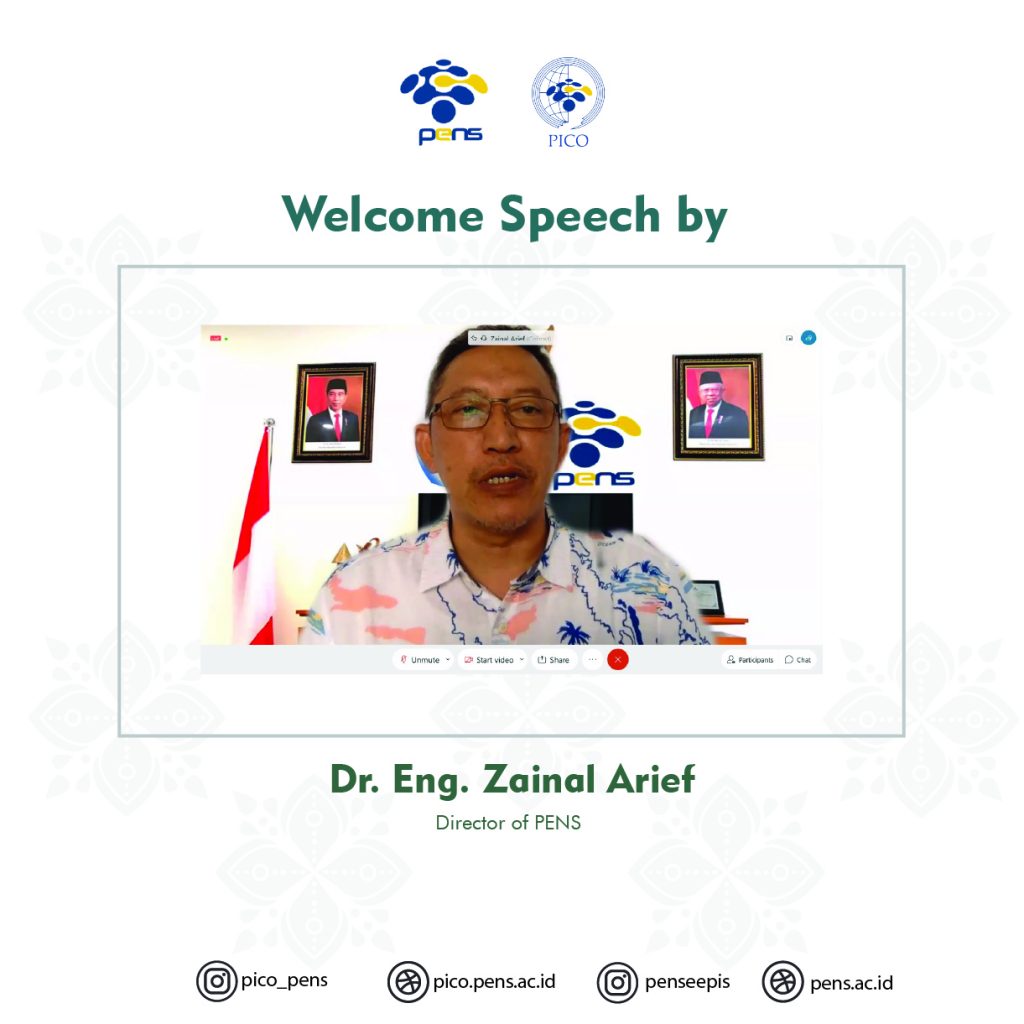 First session was given by Hilda Syafira from LungHwa University of Science and Technology with the topic Micromouse Robot.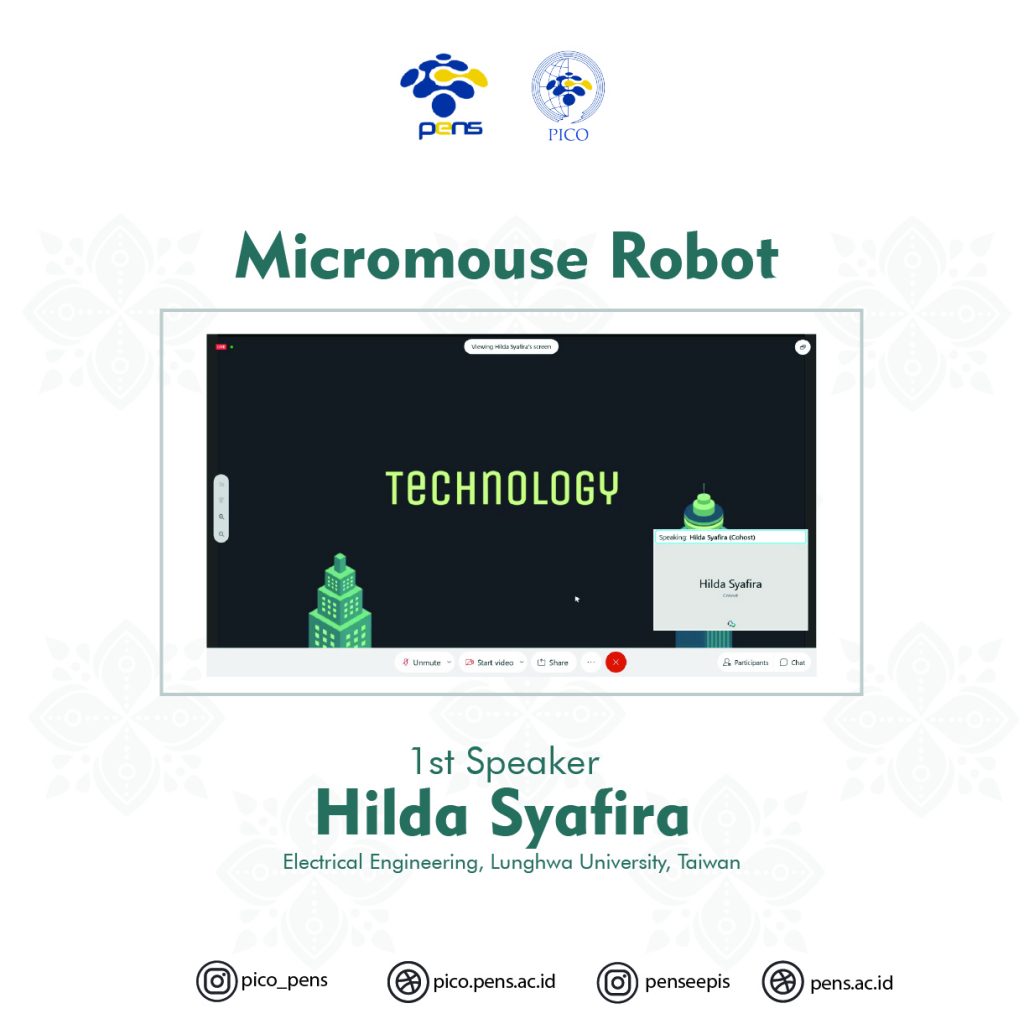 Second session was given by Yoshino Ogasawara from Iwate University, Japan with the topic Developing of Technology for Remediating Water and Soil Contaminated with Arsenic.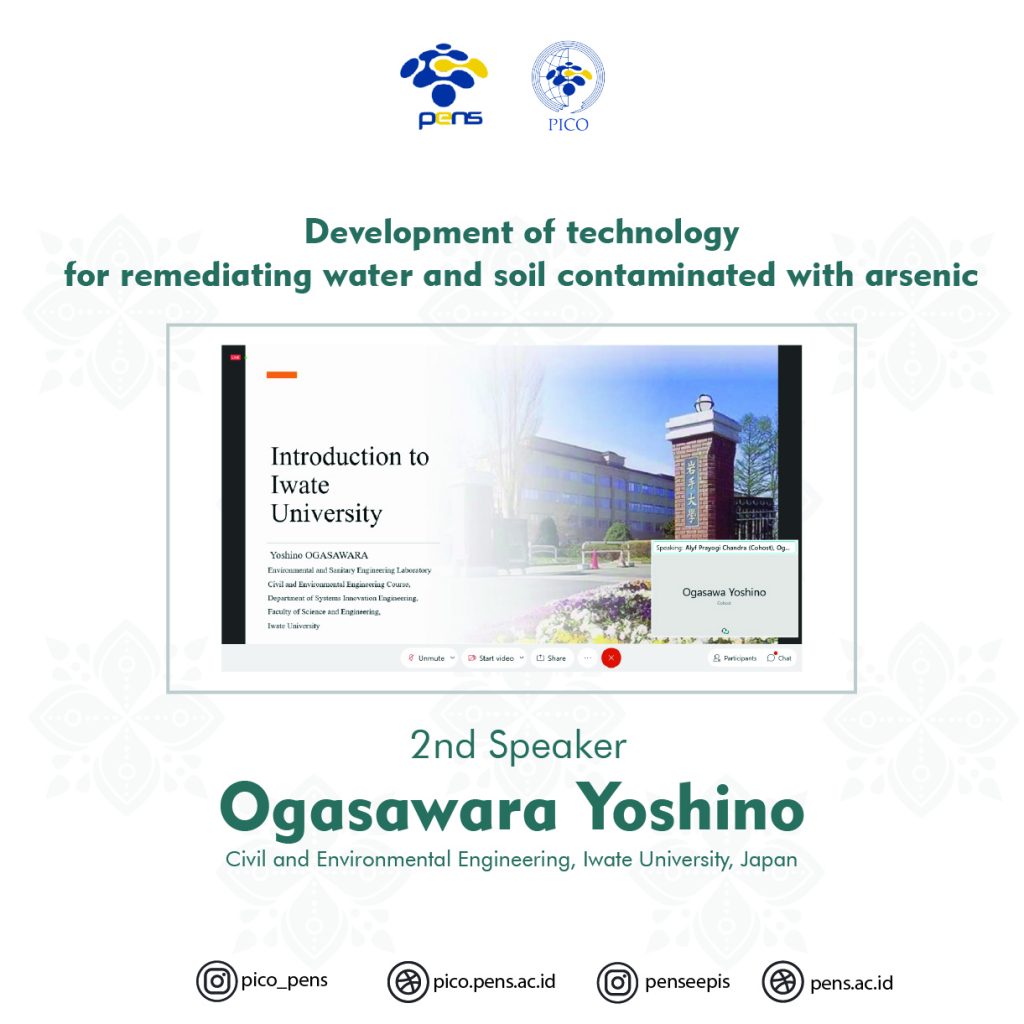 Third session was given by Nurul Elya Shazana from Politeknik METrO Tasek Gelagor with the topic TVET Mobile Application.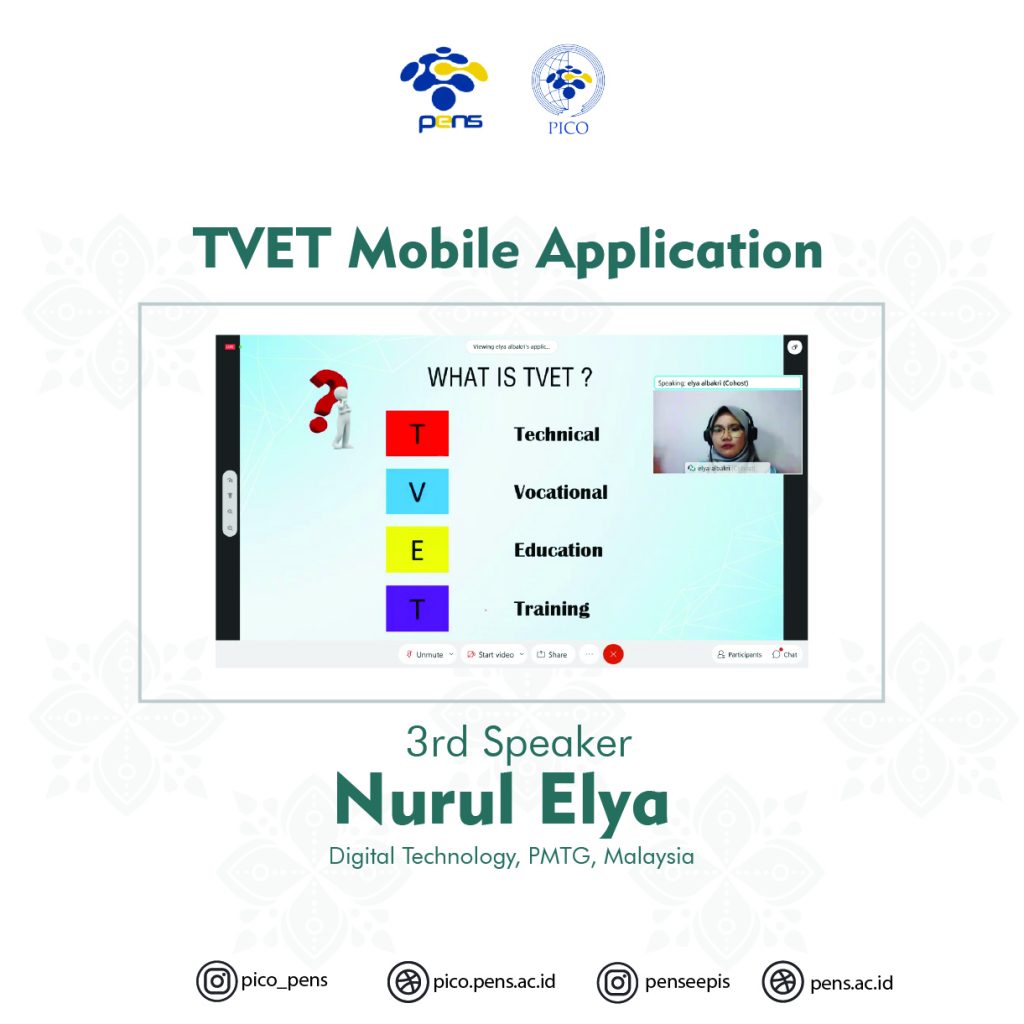 Fourth session was given by Maria Lorelie A. Bilan from ISAT-U Philippines with the topic Pen-Type Soldering Iron with Solder Feeder and Fume Exhaust.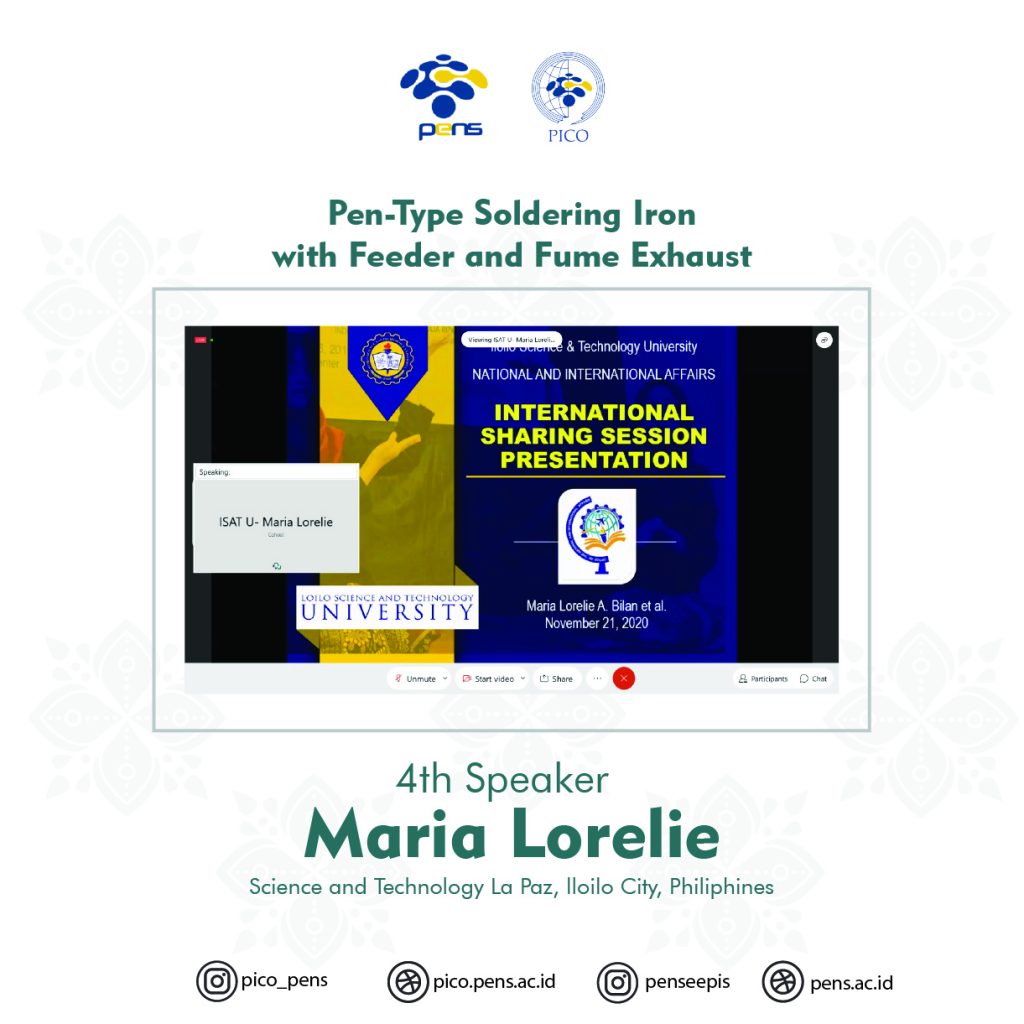 Last session was given by Fadl Lul Hakim Ihsan from Politeknik Elektronika Negeri Surabaya with the topic How Phyton Help Us to See The World Better.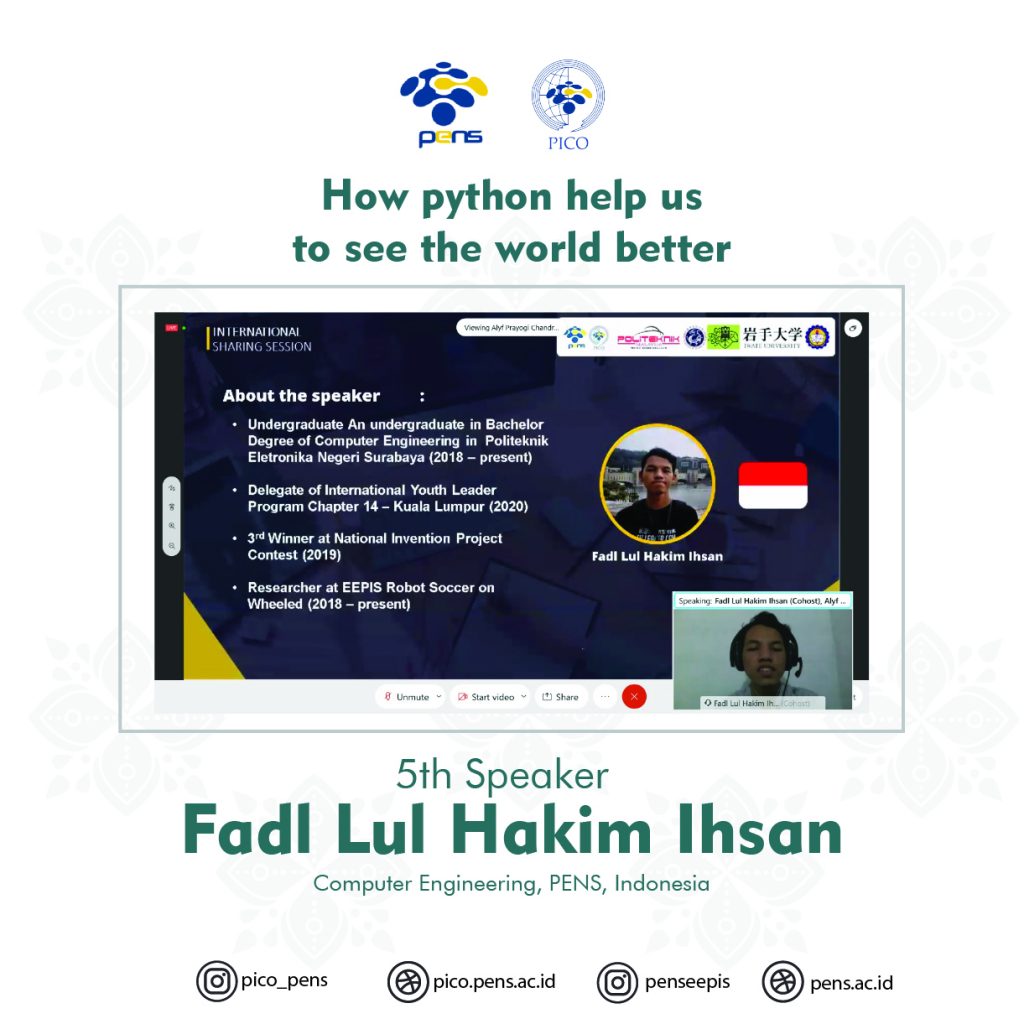 Sharing session was held with the excitement and enthusiasm coming from the speakers and also the participants.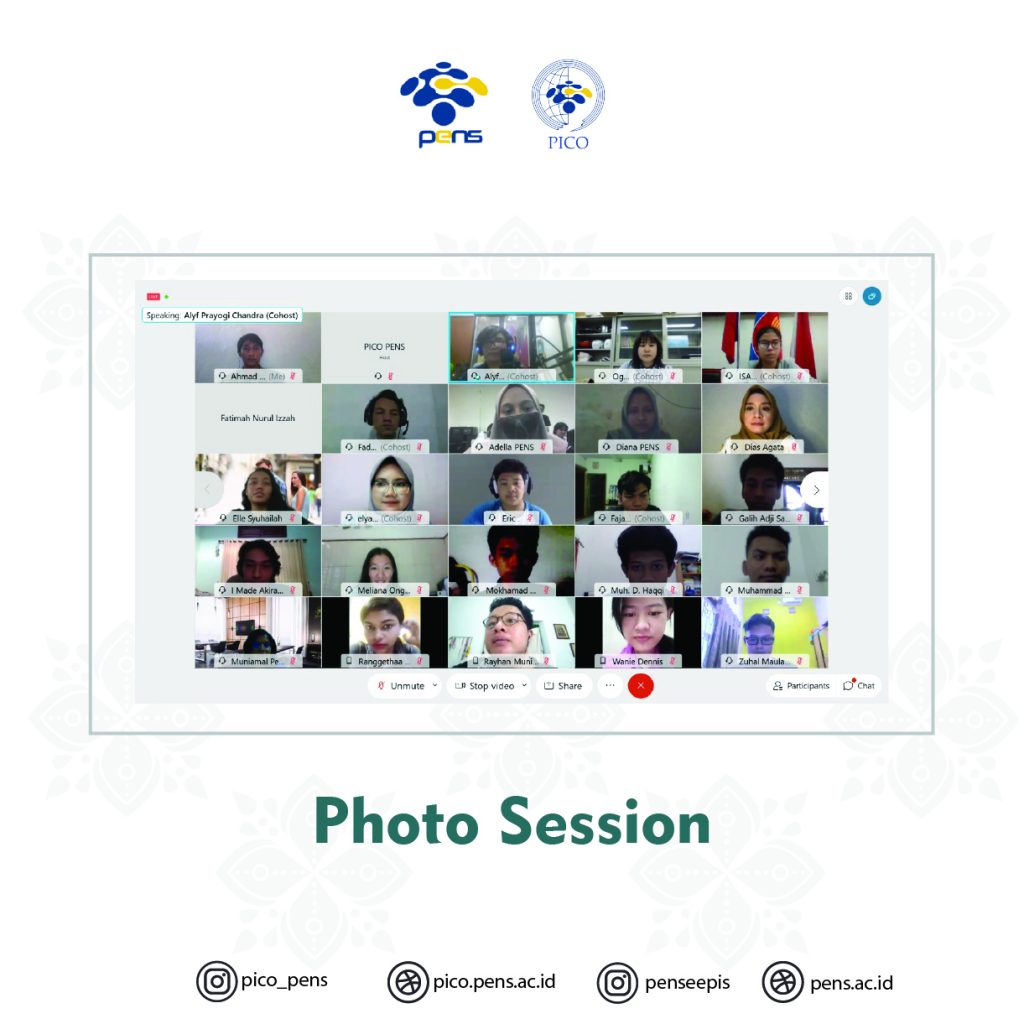 Thank you for joining us and participating this International Webinar. Thank you for the speakers who gave us the insightful talks. You all are great!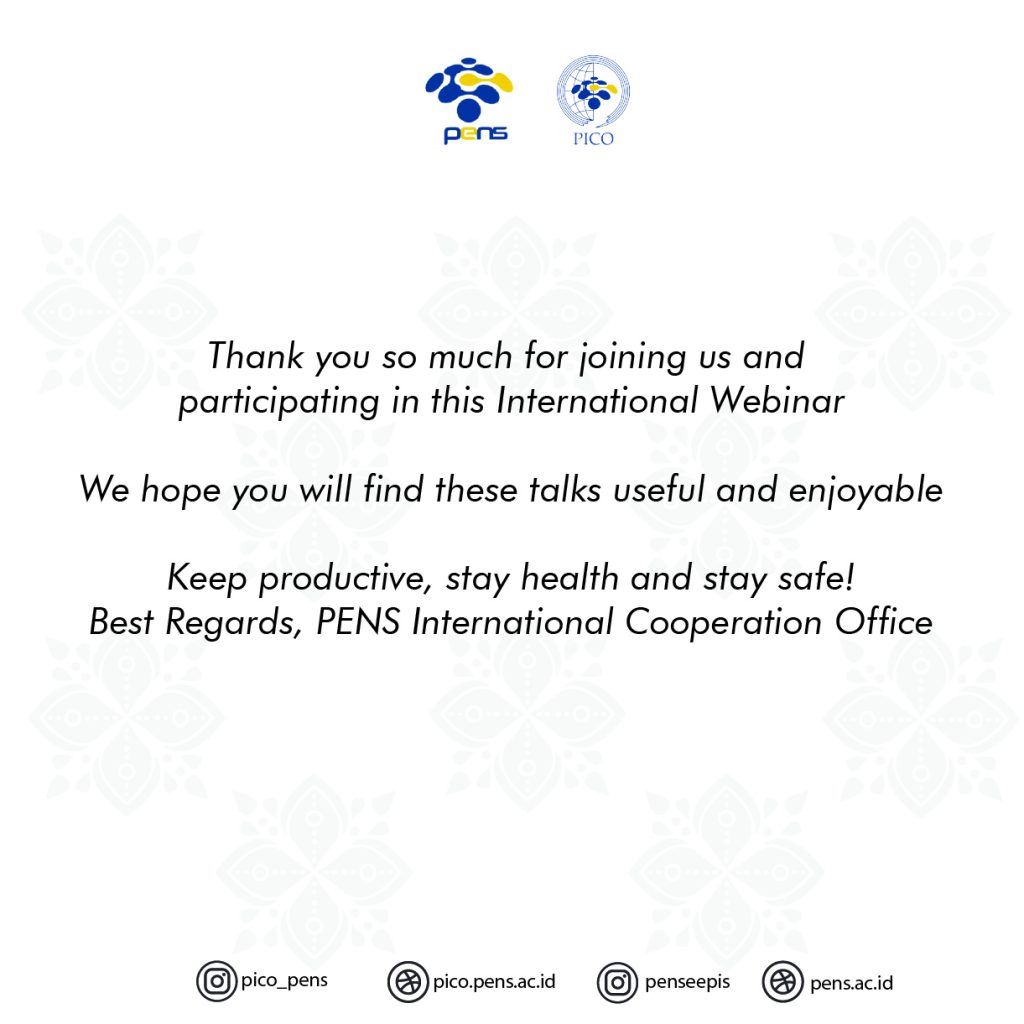 See you and have a great day!